Ceramic Review Online
Ceramic Review is the international magazine for ceramics, ceramic art and pottery. Presenting the latest news and views on ceramics globally, it is an invaluable resource for ceramic artists, potters, collectors, curators, students, and anyone with a passion for and interest in ceramics.
Alongside our print magazine, Ceramic Review can also be read online through our digital platform, managed by Exact Editions. Read below on how to access the digital magazine if you're a current print subscriber, or on how to purchase the digital edition.
If you have any questions regarding Ceramic Review online, please get in touch with Exact Editions directly by contacting support@exacteditions.com. If you're a print subscriber and need to know your Renewal code to access your online magazine, please email subscriptions@ceramicreview.com.
Accessing your digital subscription, included with your print subscription
Subscribers to Ceramic Review's print edition get access to free digital subscription, so you can view the magazine on your mobile, tablet or computer.
If you're a current subscriber to Ceramic Review, please click on the following link and enter your personal renewal code to gain digital access:
exacteditions.com/print/ceramicreview
Pictured work by Owen Quinlan, photo Cristian Barnett
Pictured work by Sophie Southgate
Subscribe to our online magazine only
If you'd like to subscribe exclusively to the online edition of Ceramic Review, head to www.exacteditions.com/ceramicreview
The magazine can also be bought on Apple iTunes, and is compatible with iPad, iPhone and Android.
Subscribe for £4.99 for 3 months or 1 year at £15.99 and get access to all our magazines from 2012 onwards.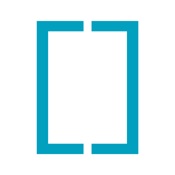 Download the Ceramic Review app via your Apple app store or, if you have a tablet or Android, via the Exactly app, published by Exact Editions.
Institutional Subscriptions
If you're a school, college, university or public library, you can purchase an institutional subscription that gives you and your students/visitors access to read Ceramic Review online, both on and off-site. Click here to go to the insitutional subscriptions page: https://institutions.exacteditions.com/ceramic-review
Pictured work by Kate Malone, photo Sylvain Deleu/Adrian Sassoon