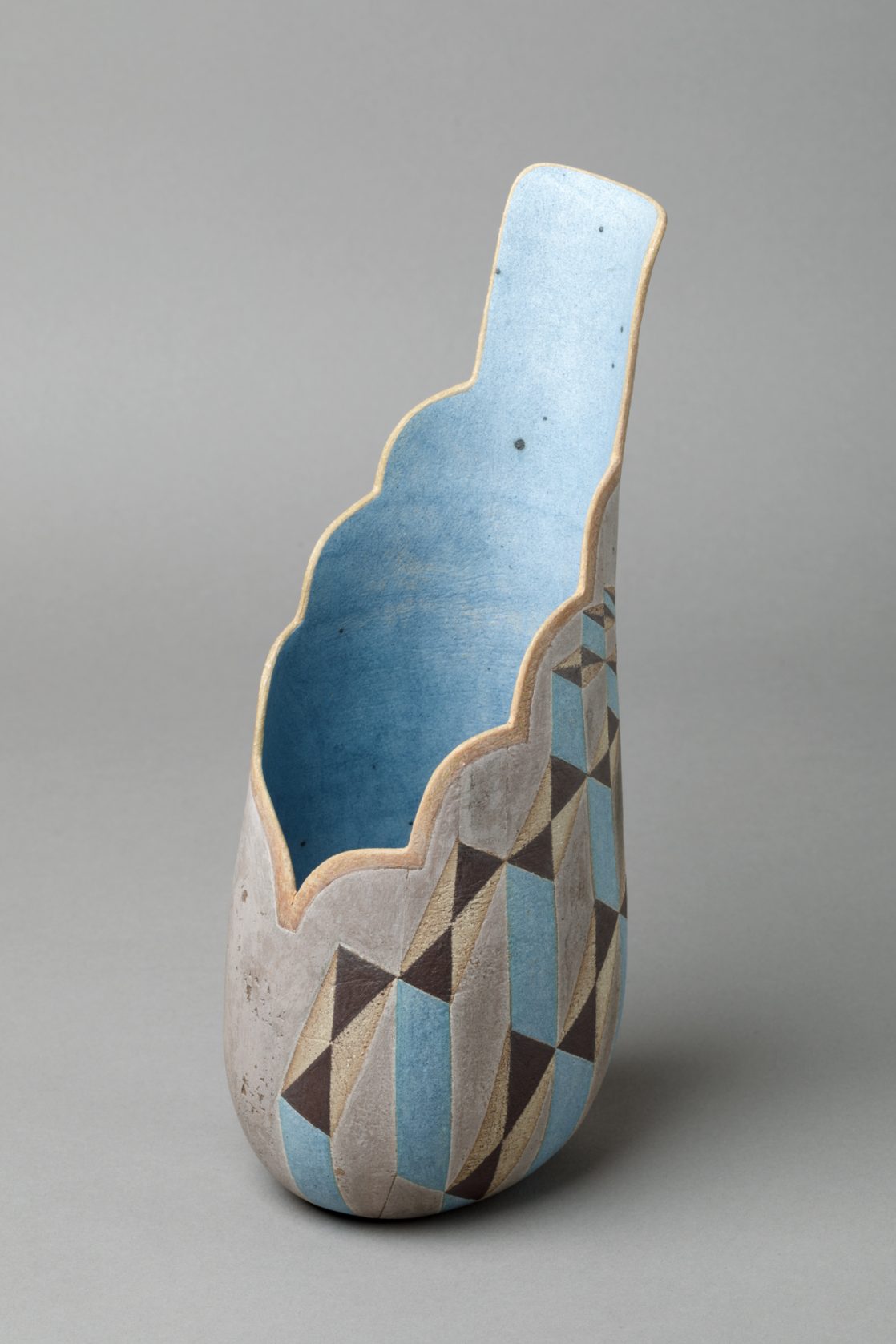 Elizabeth Fritsch, Spout Pot, undated, stoneware, 26 x 10.5 cm
DIVERSE DISPLAY
Some of Wakefield's earliest ceramic acquisitions included a sgraffito-decorated earthenware Vase, 1938, by Michael Cardew, who studied with Bernard Leach in the early 1920s; and an earthenware vase Blood Rite, 1938, by Samuel Haile, donated by artist and collector Hazel King-Farlow, a sister of Peggy Guggenheim. At the Royal College of Art, Haile was taught by Staite Murray, whose tonal glazed stoneware Ovoid Vase, 1923, was presented to Hepworth Wakefield by the Art Fund as recently as 2022. Both potters were known for their vessels' painterly brushwork and later Haile also became a surrealist painter.
Of the 80 works exhibited in The Art of the Potter: Ceramics and Sculpture from 1930 to Now, half are promised gifts. Displayed in one of the museum's serene galleries, designed by architect David Chipperfield, most works can be scrutinised without peering through glass as they are displayed on freestanding plinths or open shelves. 
As a result of the good natural light, Gwyn Hanssen Pigott's nuanced glazing of her poised Shigaraki White Trail, 2012, and the effects of the changing light on its 23 porcelain vessels can be appreciated fully.  A quartet of pots by Lucie Rie, including Vase with Flared Rim, and Hans Coper's Spade Vase, are however, protected within a glazed rectangular vitrine. An adjacent open shelf displays works by potters, either taught or influenced by the émigré potters.