29 Jul - 21 Aug
40 Years in Clay at Contemporary Ceramics
Contemporary Ceramics, 63 Great Russell Street, Bloomsbury London WC1B 3BF
Contemporary Ceramics gallery in London is excited to present its latest exhibition, featuring a collection of new work by nationally recognised full-time maker Anna Lambert.
Based in West Yorkshire, Anna Lambert creates handbuilt earthenware ceramics celebrating the landscape. Influenced by a practice of drawing in the landscape, these works evoke Anna's emotional attachment to place – her own valley in Yorkshire and the land around her mother's home, amongst others.
Her ceramics are three-dimensional paintings, merging carefully considered forms with surface designs that explore narratives relating to climate change in the local landscape and the regeneration of orchards.
Don't miss the chance to browse this poignant exhibition, running from 29 July - 21 August, in which Anna explores a newfound sense of space, light and simplicity in her forms and surfaces. Visit contemporaryceramics.uk for current opening times.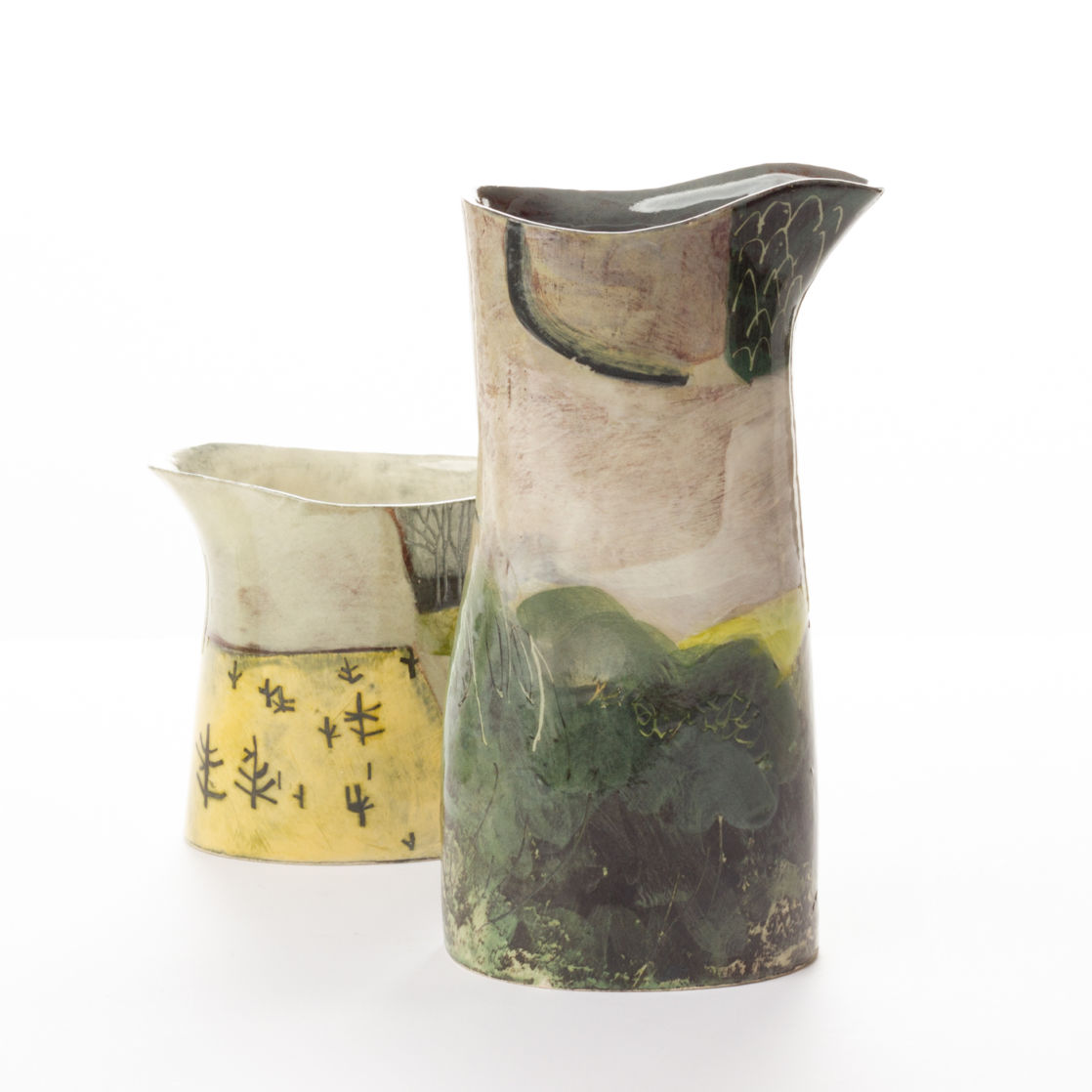 ---