3 Dec - 4 Dec
Ascending Colours
Regent Studio, 8 Andrew Road, Unit 3B, London, E8 4QN
5 creative minds - 2 potters, 1 printmaker, 1 writer/cook and 1 curator - working together to fund raise for refugees around the world.
Over the weekend of 3rd and 4th December we will be selling our own artworks, and the profit will be donated to Choose Love - a charity organisation that works for refugees globally.
We are not a political group, we may not change society, and we may be very small - just 5 of us - but we CAN do our bit to help displaced people. We CAN do something together.
The event will be a perfect opportunity for a Christmas shopping idea - many of the works will be seen for the first time, and the good thing is that buying one gift will be a gift for someone else, too!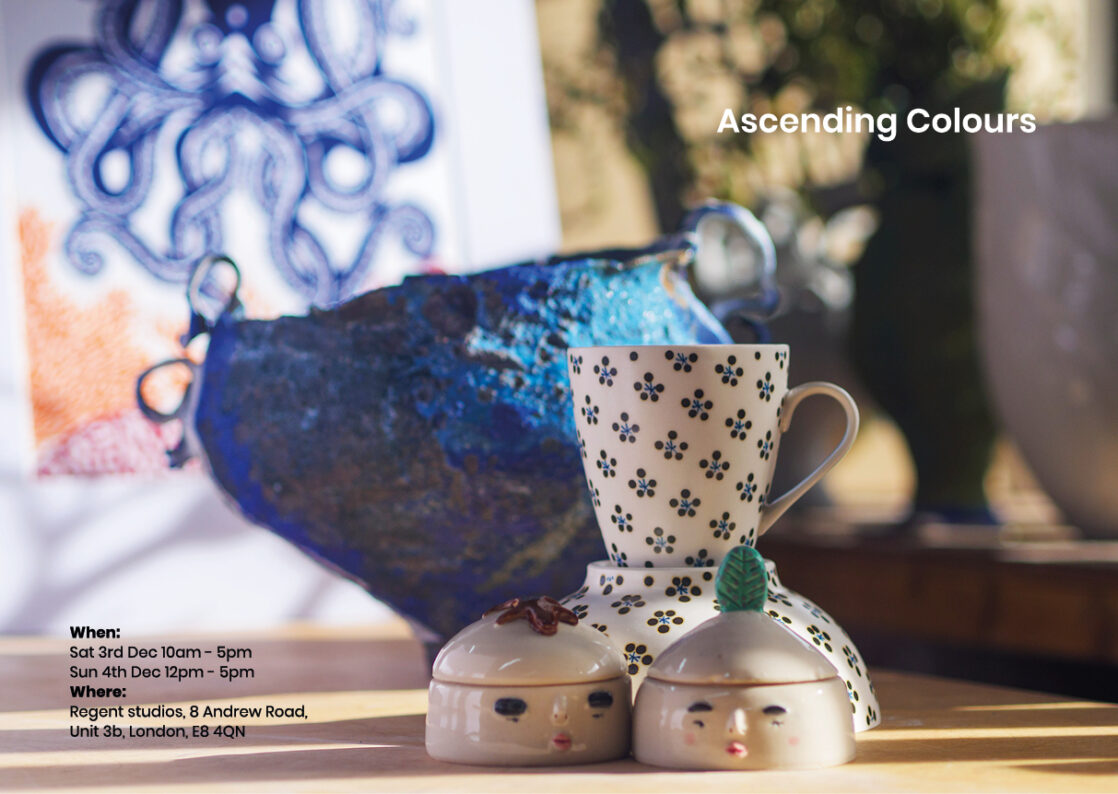 ---