10 Nov - 22 Nov
Bristol Clay 2023
Centrespace Gallery, 6 Leonard Ln, Bristol BS1 1EA
Bristol Clay is a group of ceramicists from several studios who are presenting a diverse and exciting group exhibition, demonstrating the possibilities of clay. From 10am-5pm on 11-22 November, Centrespace Gallery will host a myriad of ceramic styles.
If you are interested in functional ware, ceramic artists Lucy Winch, Miranda Wells and Jo Copperman will be showing their fine and beautiful thrown and hand embellished work.
Political ceramicists Laura Grainger, from The School of the Damned and Deborah Weymont , who is trespassing royal land to source her material, will be showing new work created for this show.
Figurative animal artists Mandy MacDonald and Liz Davies (Bird Can Fox) will delight with their fine and characterful creatures, plus Hannah Jowett, Susannah Peacock and Rhi Jarman (Pipistrelle Design) will be referencing the wonders of the ocean with allegorical sculptures and decorative homewares.
Bristol Clay had a successful exhibition at Centrespace in 2021 and this year proves to be as popular and even more innovative. New ceramic artists to Bristol Clay such as tattooist Anna Scott, Jitka Palmer and her earthenware painted pots and Zoe Williams, whose fine porcelain work is greatly admired amongst her peers, will also be exhibiting.
We warmly invite you to our preview evening 6-8:30 pm on the 10th of November.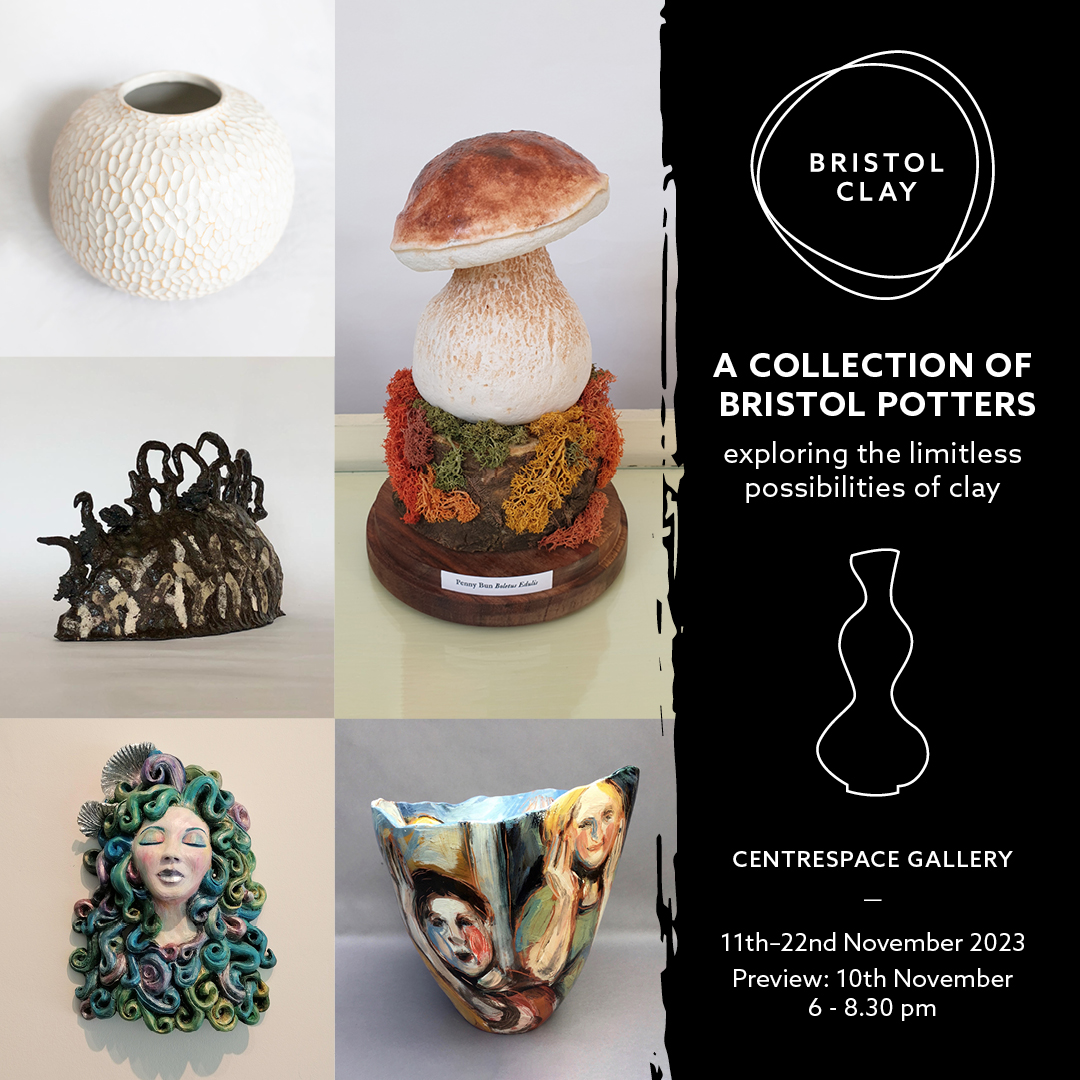 ---