11 Nov - 13 Nov
Ceramics Open Studios
Petr Weigl Studio, Unit D Cypress House 2 Coburg Road London, N22 6UJ
PW Ceramic Studios are delighted to announce their annual open studio weekend is back from the 11-13th November.
Following the success of their inaugural event in 2021, they are excited to open their doors once again to show the work of 27 of their talented makers explorations in clay from the past year. This free event offers a unique opportunity to explore a diverse range of contemporary ceramics, sculpture and art. Join them across the weekend for the chance to meet the makers, buy or commission artworks and relish in all things clay.
A specially curated variety of original work will be exhibited throughout. You can expect to see distinctive slip cast sculptures by recent RCA graduate Caz Hildebrand, beautifully thrown tableware by Rosie Victor (as pictured) as well as delicately crafted porcelain artworks by Sara Dodd. There promises to be something for every ceramic enthusiast.
Opening Night
Friday 11 Nov 6 - 9pm
Dates
Friday 11 Nov 12 – 5pm
Saturday 12 Nov 10 – 6pm
Sunday 13 Nov 10 – 6pm
Address
Petr Weigl Studios, Unit D
Cypress House
2 Coburg Road
London, N22 6UJ
www.ceramicstudios.london/events
Instagram: @petr_weigl_ceramic_studios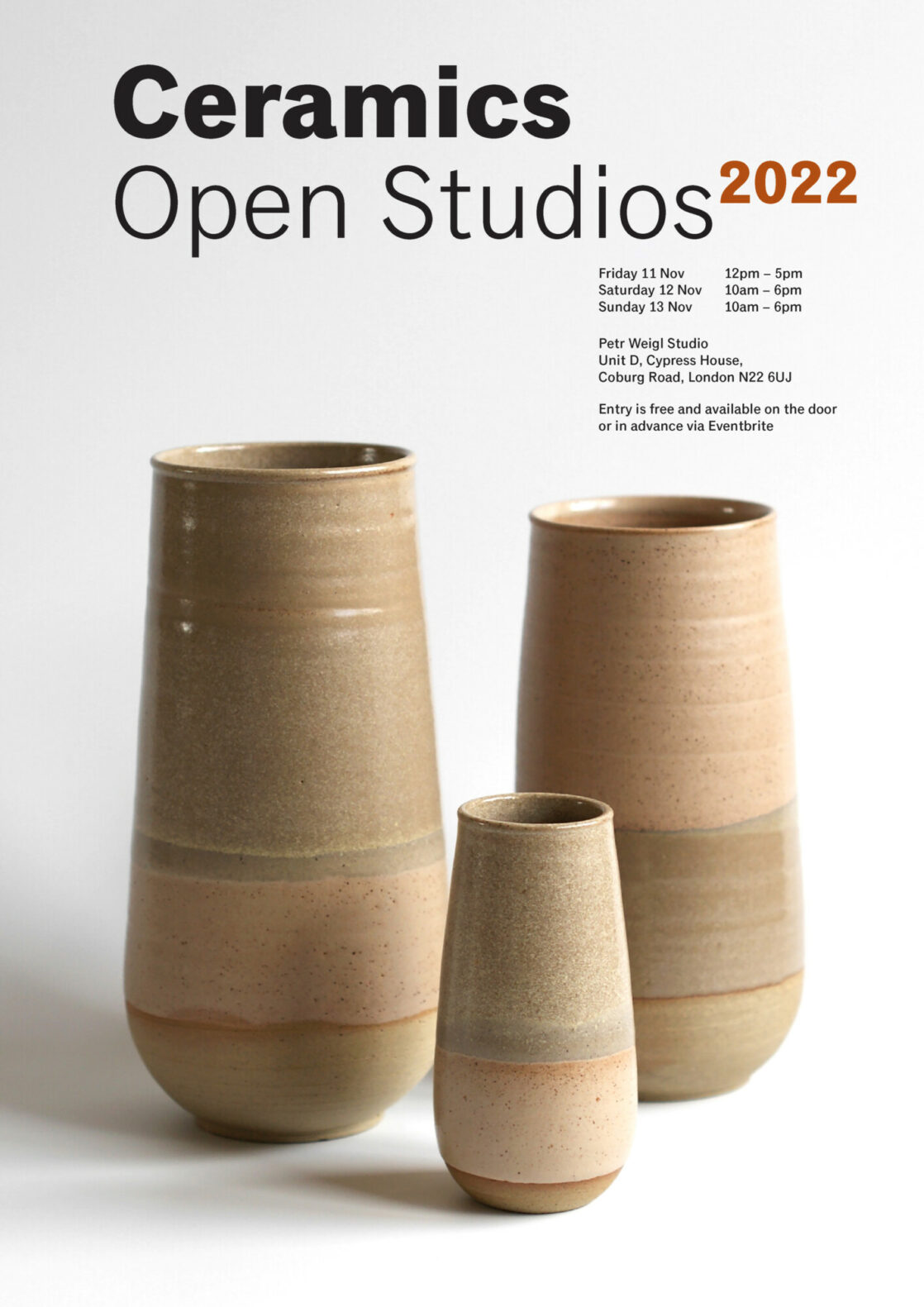 ---