3 Dec - 3 Dec
Christmas Fair 2023
Art School Building, Putney School of Art and Design, Oxford Road SW15 2LQ
Come with friends and family and get some original art and Christmas gifts!
The Putney School of Art and Design Christmas Fair will take place on the 3rd December 2023, 10am - 5pm.
This annual showcase and fundraising event is organised by Putney School of Art and Design (PSAD) and Friends of the School (FPSAD). Whilst raising the profile of the individual artists this event will showcase the school's art and design courses.
Here you will find our unique 50 Shades of Clay shop with an array of beautiful and affordable small and large ceramic pieces that the school is renowned for. It includes pieces donated by the tutors and ceramicists John Dawson and Allan Manham.
There will also be a creative selection of artwork by new artists and artisans, the annual collection of artists original cards created specially for this event and an opportunity to win a prize. Accomplished author and illustrator Jane Porter will be signing her children's books, an inspiring gift for any child. The original Friends Merchandise will be available at the Fair and online. In addition you might find a hidden gem in our donated Art Books shop and Lucky Dip.
Refreshments will be offered in the cafe throughout the day. Come with friends and family, chat to the artists about their work, the school and the courses, and buy original art and gifts. We look forward to seeing you.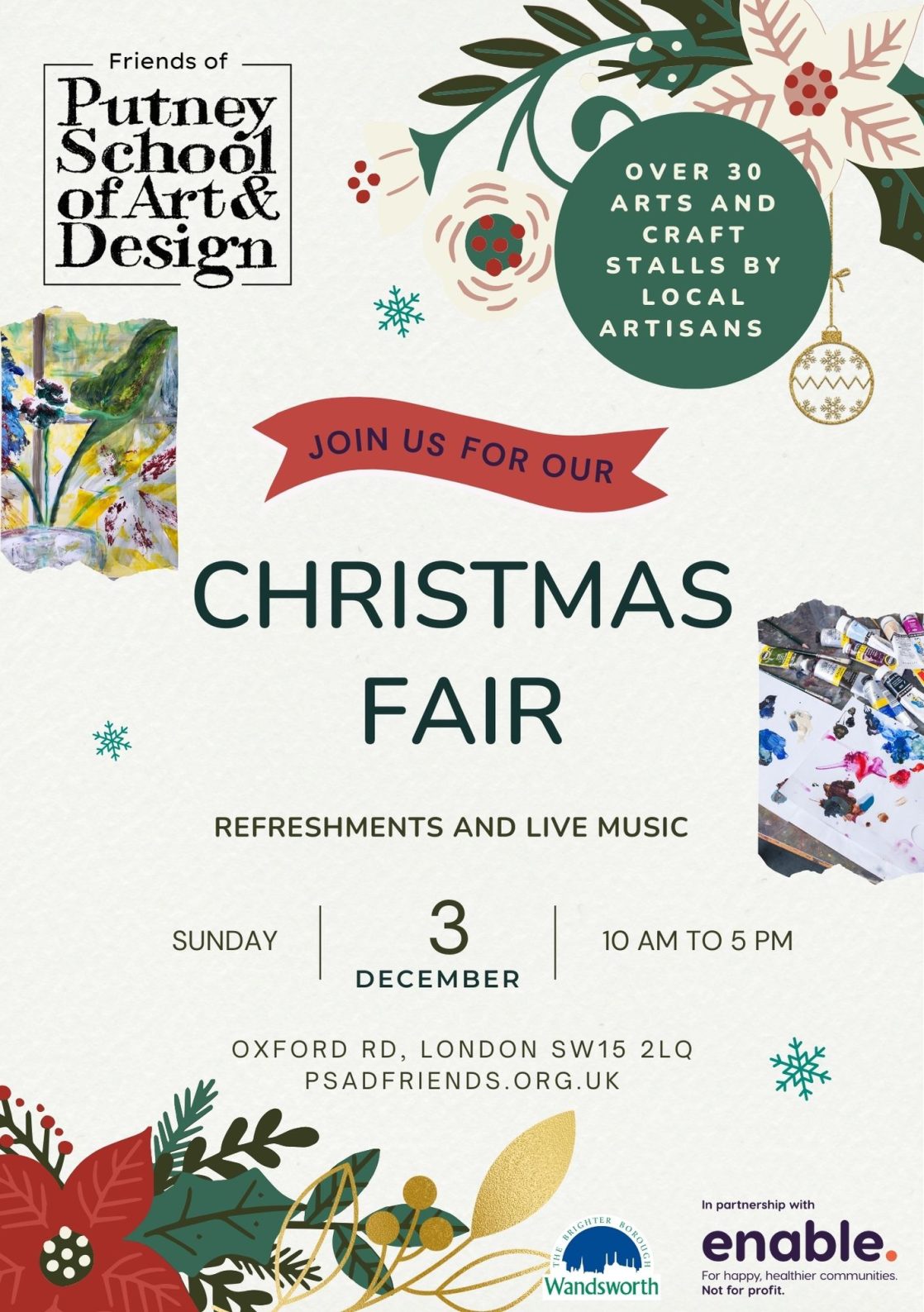 ---