9 Oct - 10 Oct
Circles of Memories – Open studio by Longton Collective
Unit 8 Marie Works Ayshford Street, Stoke-on-trent England ST3 2PP United Kingdom
An exhibition to coincide with this year's British Ceramic Biennial by Longton Collective – Reiko Kaneko, Peter Ibruegger and Man Kit.
A showcase of work in progress that centres around the many interpersonal relationships of past and present that continues to compliment and stimulate the collective's practices. A variety of design methodologies and production processes are on show from 9–10 October at the Longton Collective Studio in Stoke-on-Trent.
Reiko Kaneko
A ceramicist, designer and educator. Kaneko works at various scales in a range of typologies, designing both products for manufacture and bespoke commissions. Her focus is on the mastery of material and form. As Industrial Ceramics becomes UK's red list for endangered crafts, Kaneko will be exhibiting a collection of master moulds created over the last decade by the late Mark Thompson, an accomplished mould maker in Stoke-on-Trent, meant as a celebration of his life through video and display of his work and memories. Also on show are Kaneko's latest experimentation in broken beauty through sculptural explorations.
Peter Ibruegger
A German / Chinese queer artist, designer as well as a yoga and meditation teacher. Peter works in different media including watercolour painting, ceramics and drawing exploring meditative sluthood. He takes an interest in repurposing and re-contextualising materials and rituals with an alternative twist. On display are the Ouroboros tea sets which he collaborates with manufacturers in Stoke-on-Trent, the historic centre of English ceramics. His work is exhibited internationally and his ceramics are sold worldwide including MoMA (New York), Centre Pompidou (Paris), Guggenheim (Venice) and Liberty (London).
Man Kit
With a past life in sportswear design, Man Kit is currently an MA Psychoanalysis student and works in a variety of mediums from cafe design to community quilt making. Within the broad spectrum of industrial processes and regional crafts, he approaches design in humanistic terms, pushing the boundaries between function, tradition and emotional engagement. His latest projects on show are Rabbitware and Livenware, exploring the depths of both analogue and digital input/output for 3D printed ceramics, through bone china he explores the possibility of alternative uses and applications of animal remains that have great sentimental value to us.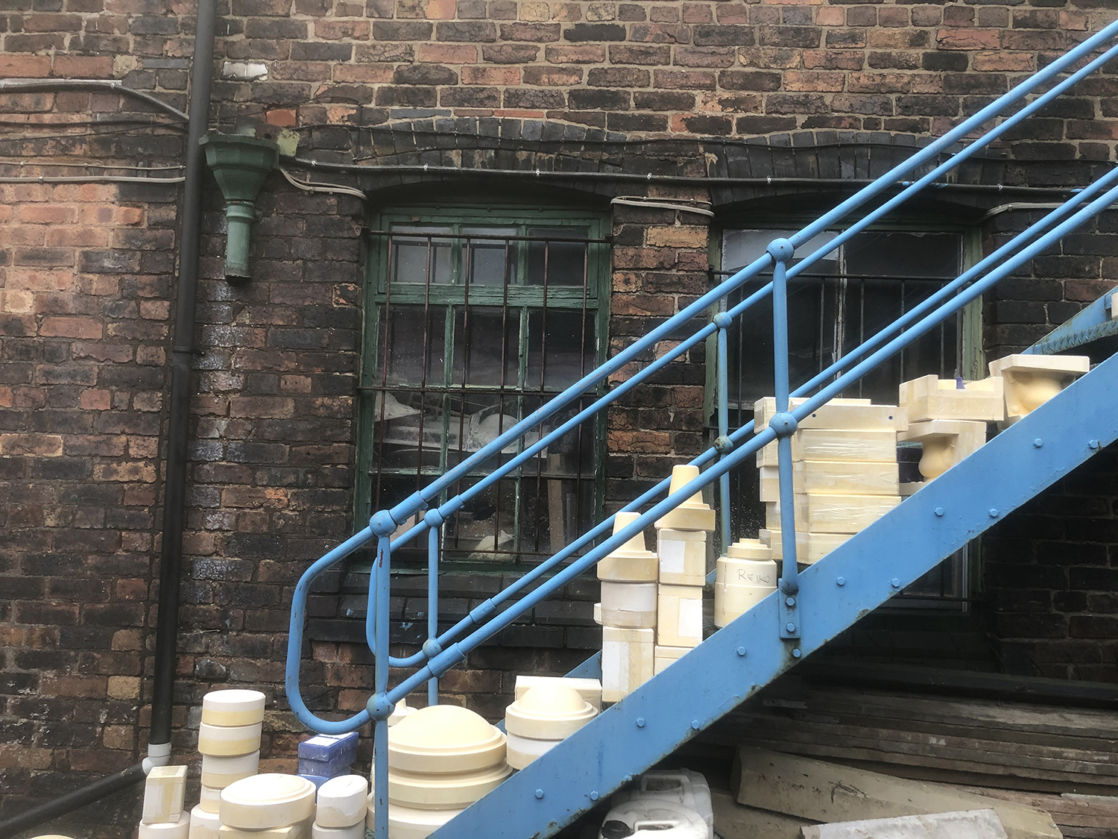 ---