19 Nov - 4 Dec
Contemporary Ceramics II
General Office Gallery, Stourbridge DY8 1PS
New works by:
Jasmina Ajzenkol, Karen Barker, Mary Flitcroft,
Kayley Holderness, Karen Mistry, Hanna Salomonsson,
Paddy Smith, Bruno Vinel.
General Office is pleased to announce its second exhibition of contemporary ceramics. Featuring local makers from Stourbridge, the midlands and two makers from London, this group exhibition explores the wide variety of approaches, techniques and inspirations.
Come and meet the makers on Saturday 26th November 2-4pm
Gallery opens Wednesday – Sunday 11am – 4pm | Closed Monday & Tuesday
Contact 07976 935413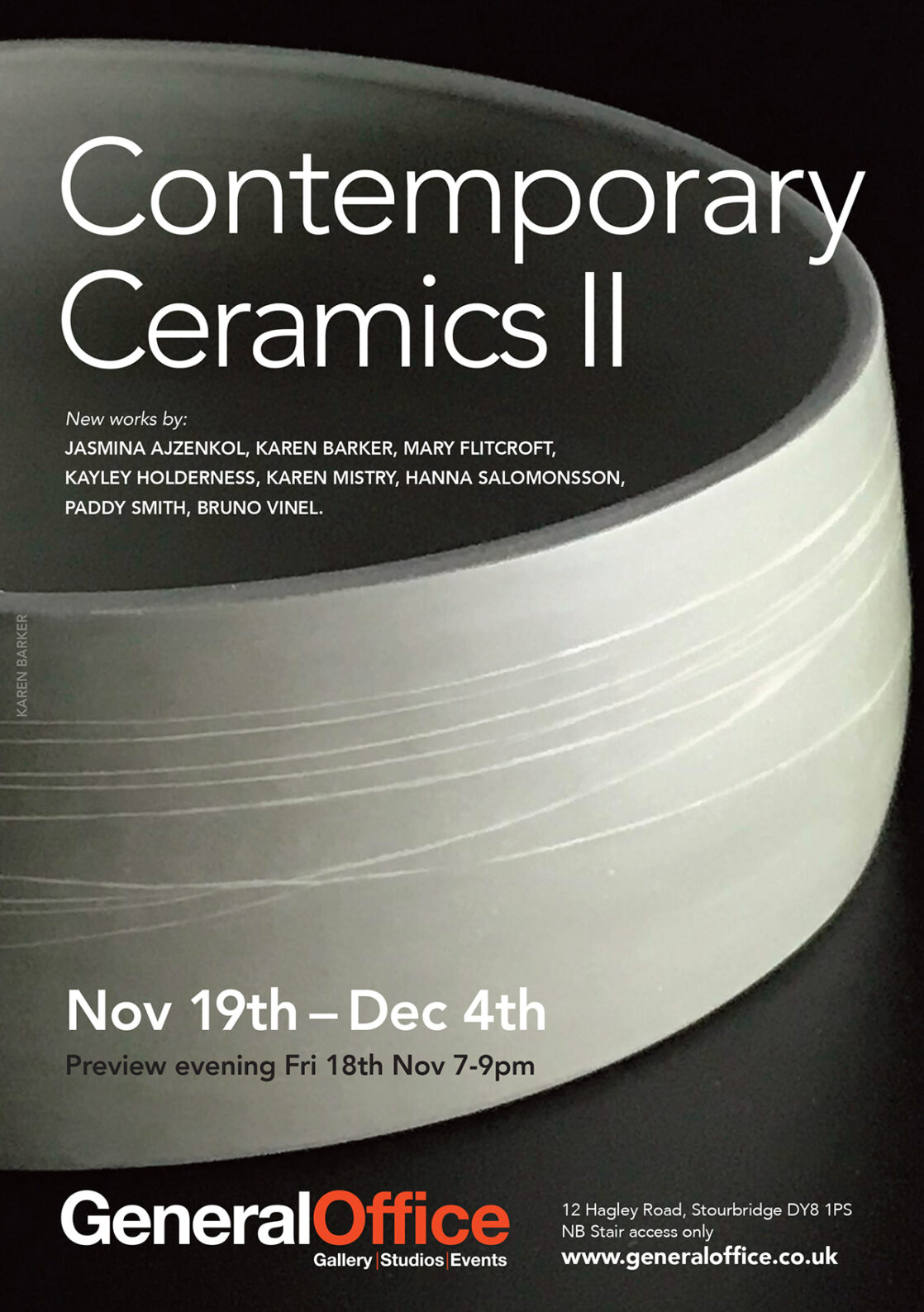 ---