29 Mar - 28 May
Covid Clay Club
The Link, Southwark Cathedral, SE1 9DA
Whilst London was in lockdown, Alison Cooke ran the Covid Clay Club (CCC) to encourage neighbours and locals to be creative at home. Every Friday she hung a bucket of individually wrapped lumps of London clay on a community garden fence in Bermondsey with the following instructions to passers-by:
1. Pick up clay and go home.
2. Make something.
3. Return it and it will be fired.
4. Repeat 1 to 3. Its FREE!!
The Covid Clay Club ran for 16 weeks during lockdowns one and two. Approximately 60 people took part and 200kg of London clay was used to make 150+ ceramic pieces. All the ceramics made for CCC have been gathered together to be displayed at Southwark Cathedral.
www.alisoncooke.co.uk/Covid-Clay-Club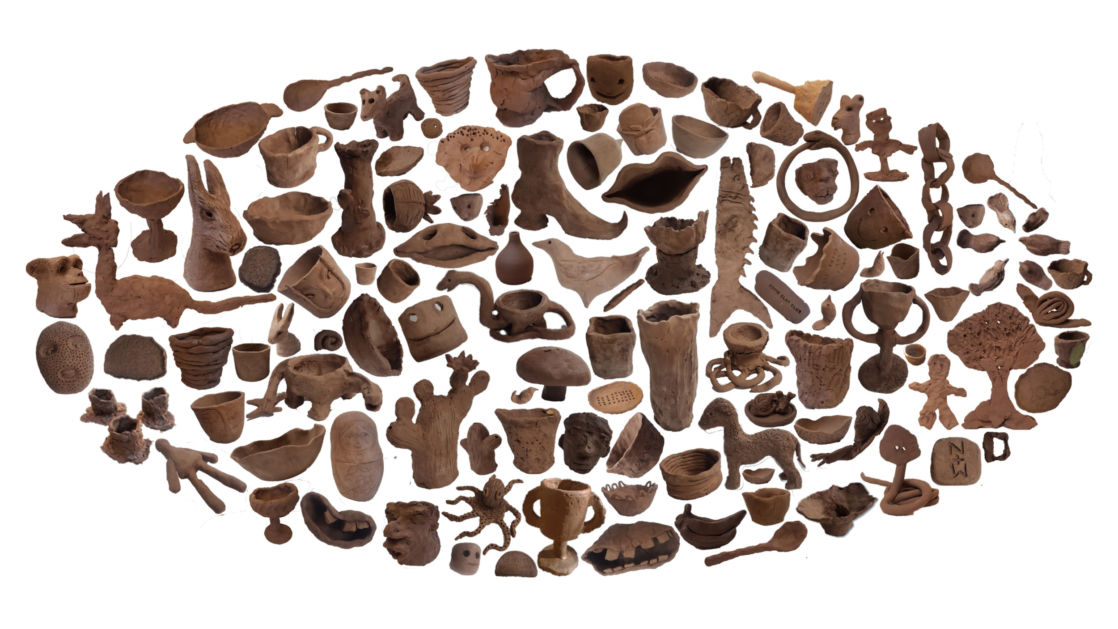 ---