30 Jun - 14 Jul
This course is for anyone who is intrigued or intimidated by the idea of making their own glazes from scratch. No prior knowledge or experience of glaze technology is required.
Over the course of this 3 day workshop (taking place over 3 consecutive Fridays), students will learn what a glaze is made of and how to make one. They will then go on to do 3 rounds of testing in order to understand and control the visual qualities of a glaze.
The workshop will be taught by glaze expert and practicing potter Grace Kenrick. Grace trained at Granada School of Arts in Spain and La Meridiana in Italy. She has in depth working knowledge of stoneware glazes and a special interest in ash glazes and wild clay. Grace also works at Urban Potters as a technician and tutor.
The course focuses on cone 7 stoneware glazes and will cover the basic chemistry of raw materials, testing colour response of oxides and line and triaxial blends.
At the start of each session we will spend some time observing and analysing examples and results from the previous session, deepening our understanding before putting this new knowledge into practice. Each student will have the chance to adapt and develop glaze recipes according to their own interests.
Test tiles and materials will be provided by the studio. Students are asked to please bring:
- Face mask (to be used when handling dry ingredients, no toxic materials will be used).
- Notebook and pen.
- Course outline.
Session 1 (30th June):
- Introduction - what is a glaze?
- How to understand a glaze recipe.
- Observing properties of glazes.
- Mixing a base recipe.
- Colour tests.
Session 2 (7th July):
- Analysing our colour tests.
- Explanation of line and triaxial blends.
- Second round of testing.
Session 3 (14th July):
- Analysing line and triaxial blends test from the previous week.
- Further tests tailored to each student's glazing interest.
- Testing glazes on different clay bodies.
Adults only. Please note that class sizes are very small so we can only offer refunds or date transfers 21 days before the start of the class. If you can't make it you can give your place to a friend or a family member.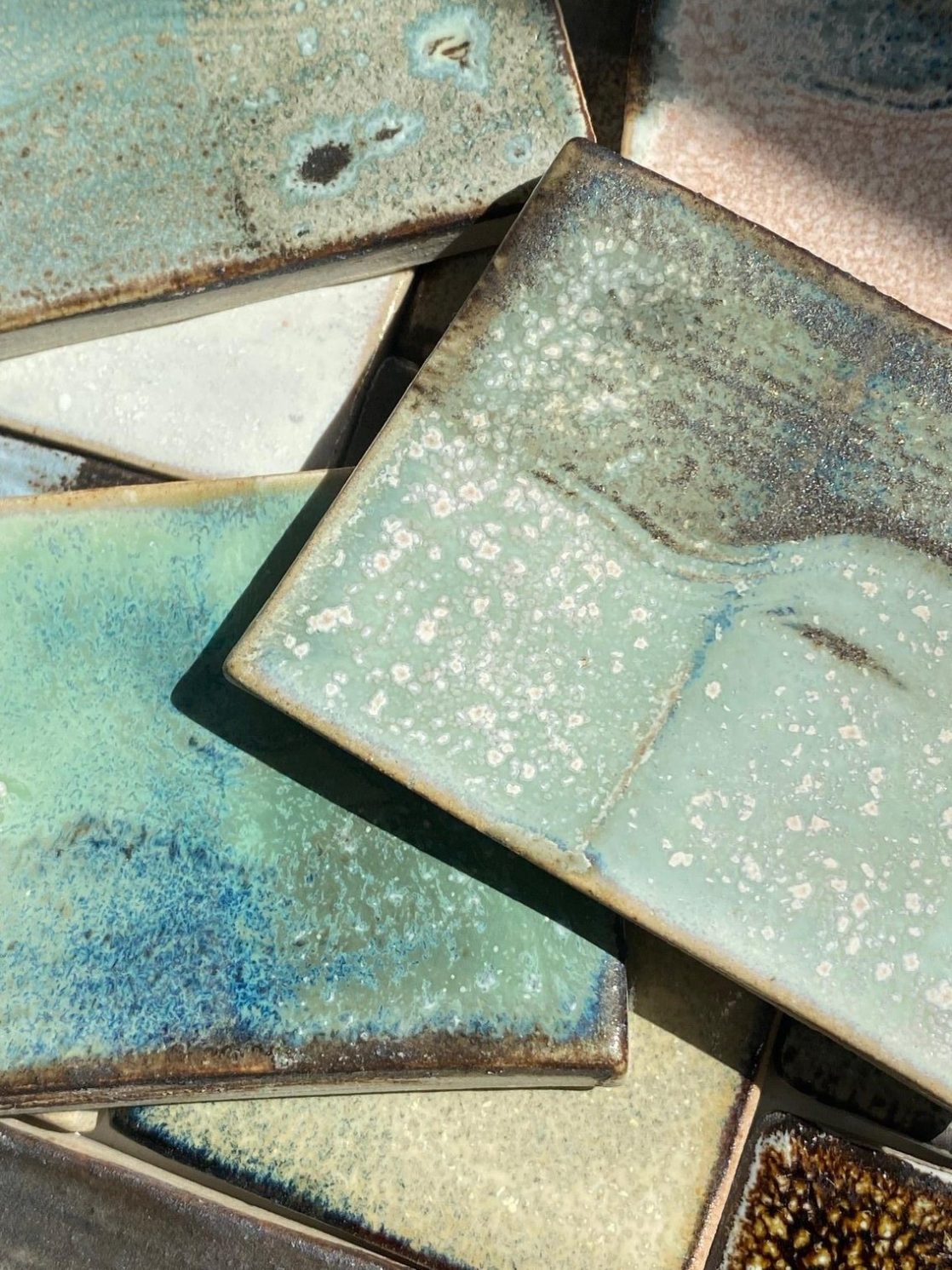 ---