4 Oct - 10 Oct
Handcrafted tableware by Vallari Harshwal at Liberty London during London Craft Week
Liberty Oriental Carpets, 4th Floor, Liberty London, Regent Street W1B 5AH
Liberty Oriental Carpets launches an exclusive collection of handcrafted tableware by ceramic designer Vallari Harshwal at this year's London Craft Week.
Introduced by Bruce Lepere of Liberty Oriental Carpets as part of an ongoing collaboration with Vallari, 'Under the Gulmohar Tree' is a limited-edition collection of terracotta tableware based on Vallari's childhood memories.
Making emotional connect through story telling in clay, Vallari Harshwal presents an exclusive collection of handcrafted terracotta tableware. Capturing her childhood memories through hand illustrations, this new work is the beginning of a direction she looks forward to explore through her work.
The works tell a story in clay of five sisters from India, each object handcrafted with a unique illustrations.
The yearning to be with loved ones during the pandemic led Vallari to reminisce about her childhood memories of family, friends and India. 'Under the Gulmohar Tree' captures the innocence of a time when children played creatively and enjoyed a carefree life of health and vigour.
A story of five sisters living in a colonial bungalow with their parents in Ahmedabad, India, the narrative plays out under the shade of the lush Gulmohar tree during hot summer days.
About Vallari Harshwal:
Vallari is a ceramic designer, maker and an educator based in Reading, England. She enjoys handcrafting juxtaposed with story telling. Her Indian heritage and observations of life in England forms the foundation of her work. She enjoys the sensorial stimulation her work evokes, while tantalising an onlookers imagination
London Craft Week is a unique event taking place around London at various venues. It presents a growing collection of craft based creative practices from across the globe.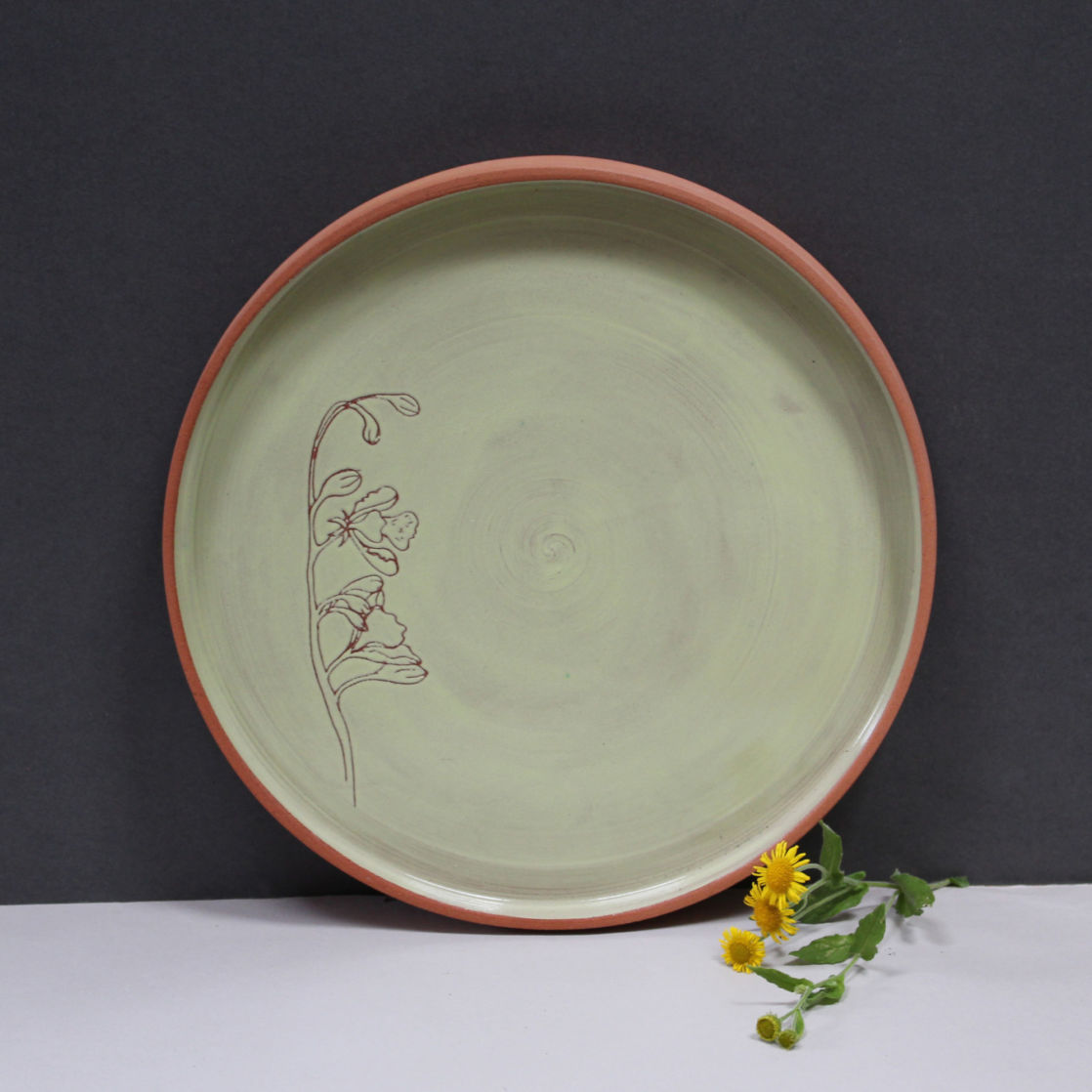 ---