12 Mar - 4 Apr
Hannah Tounsend: Marking Time
Contemporary Ceramics, 63 Great Russell Street, London WC1B 3BF
Join Contemporary Ceramics in welcoming ambitious young maker Hannah Tounsend, who is quickly gaining popularity and repute in the world of ceramics, for a solo exhibition at the gallery.
Tounsend's sculptural vessels merge the practices of ceramics and printmaking, revealing scrupulous order behind each expressive mark.
Based in Leicestershire, she slip-casts beakers and bowls in white earthenware and creates large statement vessels using a hybrid casting-throwing technique that yields pleasingly irregular contours. These strong forms become canvases for diffuse layers of slip, stain and glaze – compositions that stand as singular artworks and combine as striking group displays.
The works on show will explore the idea of process and materials testing, and reference the unseen labour that underpins ceramic surfaces. The exhibition preview, on Wednesday 11 March from 6–8pm at the gallery, is free and open to the public.
Image by Dave Usher.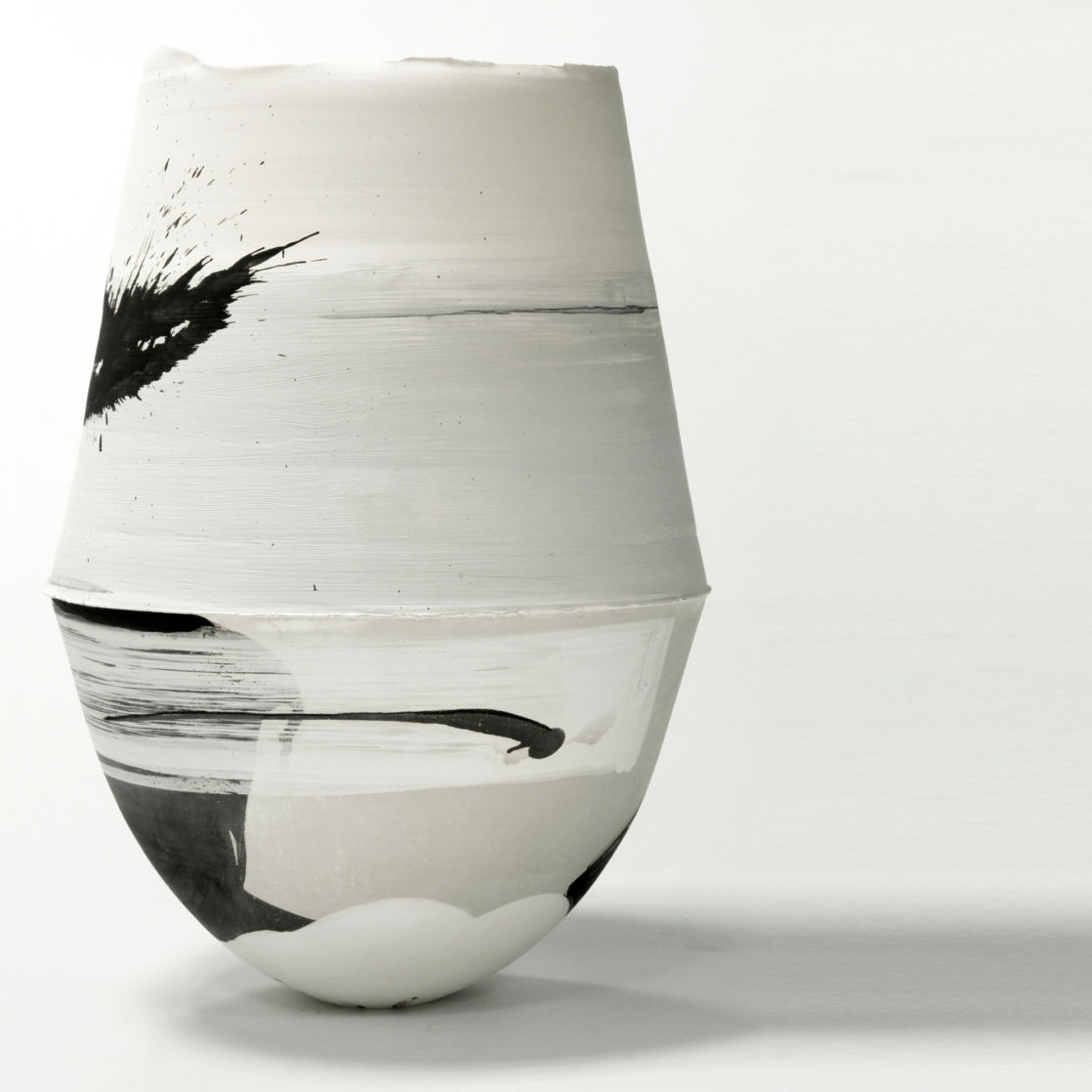 ---