8 May
In Conversation: Carolyn Genders at Contemporary Ceramics
Contemporary Ceramics Centre, 63 Great Russell Street, Bloomsbury London WC1B 3BF
Join Contemporary Ceramics Centre on Wednesday 8 May, from 6:30pm, as ceramic artist Carolyn Genders talks about individual works in her solo show, Sentience, an exhibition of over 40 works in clay.
The exhibition title refers to the action of feeling and to Carolyn's physical and intuitive response to her chosen material. In creating the series, Carolyn investigates asymmetry, rhythm and balance, while celebrating the textural possibilities of clay.
Tickets are £6 and include a glass of wine. To book, visit ticketsource.co.uk/craftpotters.
About the artist: Carolyn Genders is an established ceramic artist and printmaker. The essence of her practice is the relationship of form, line, brushstroke and colour, evident in both her works in clay and on paper. She exhibits internationally and her work is represented widely in private and public collections. She is a Fellow of the Craft Potters Association and a member of Contemporary Applied Arts.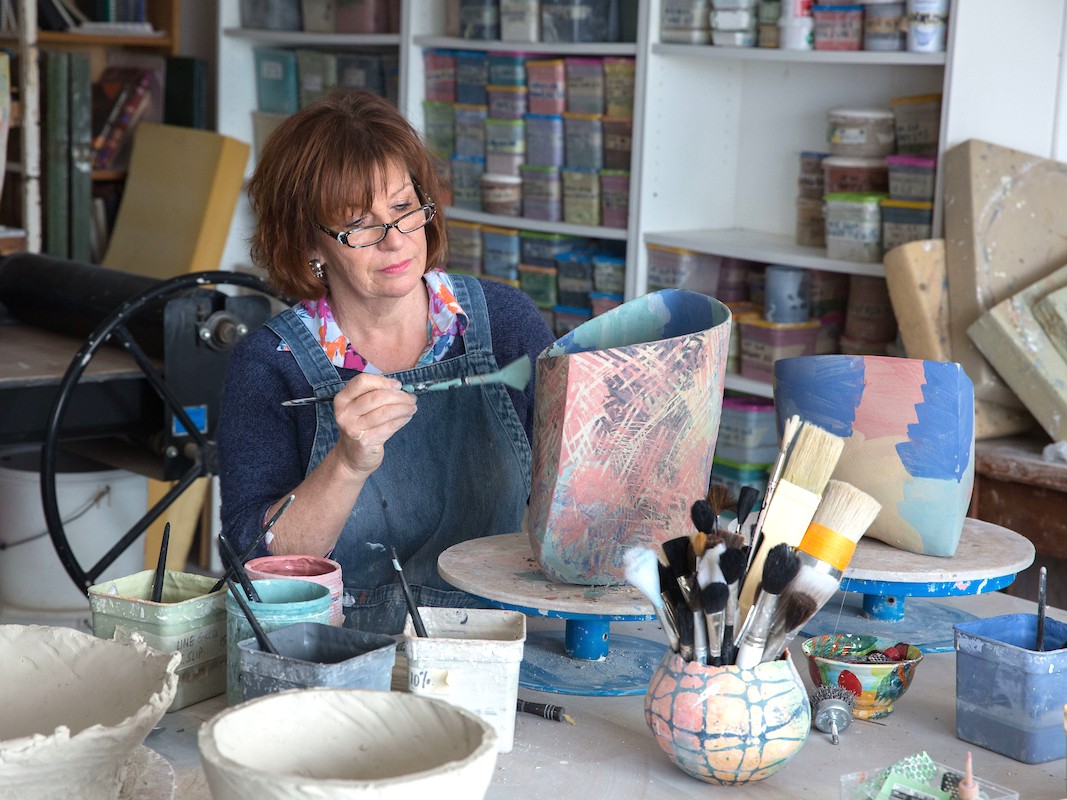 ---