7 May - 29 May
The Ceramic House presents Peripheries, the first event in EDGES, an ambitious international ceramic and sound art project between Estonia, Ireland and the UK that will continue until spring 2024.
Throughout April 2022, The Ceramic House has been hosting an international residency; two Irish sound artists are collaborating with two Estonian ceramic artists, the results of which will be the centre piece of the display at The Ceramic House this year, accompanied by an exhibition of contemporary ceramics by leading Estonian artists. The artworks are displayed against the unique background of Kay Aplin's architectural ceramics which cover surfaces inside and out.
The exhibition is curated by artists and curators Kay Aplin and Joseph Young.
International residency artists:
Suzanne Walsh (sound, IE) is paired with Pille Kaleviste (ceramics EE)
Linda O'Keefe (sound, IE) is paired with Juss Heinsalu (ceramics EE)
Estonian ceramic show:
Ingrid Allik, Jarõna Ilo, Kadi Hektor, Raili Keiv, Mariana Laan, Kadri Pärnamets, Kaie Pungas, Urmas Puhkan, Ena Raud, Sander Raudsepp, Annika Teder, Anne Türn
The results of the residency will be exhibited in In Camera Gallery, The Ceramic House's white cube, and the Estonian ceramics show will be displayed throughout the house. All the exhibiting ceramic artists selected have an interest in exploring traditional techniques with a contemporary sensibility, offering a rare overview of the breadth of contemporary Estonian ceramic practice today. Works include sculpture, functional ware, and wall pieces.
All works are available on the webshop www.theceramichouse.co.uk/shop
25% of profits will be donated to the DEC Ukraine Humanitarian appeal.
Peripheries is a pilot for EDGES, a 2 year-long investigation into meeting places, what it means to work at the edge of something, to be on the fringes, and understanding artistic practice as a so-called 'cutting edge', where boundaries are pushed back, and frontiers explored. The month-long residency is funded by I-Portunus EU funding.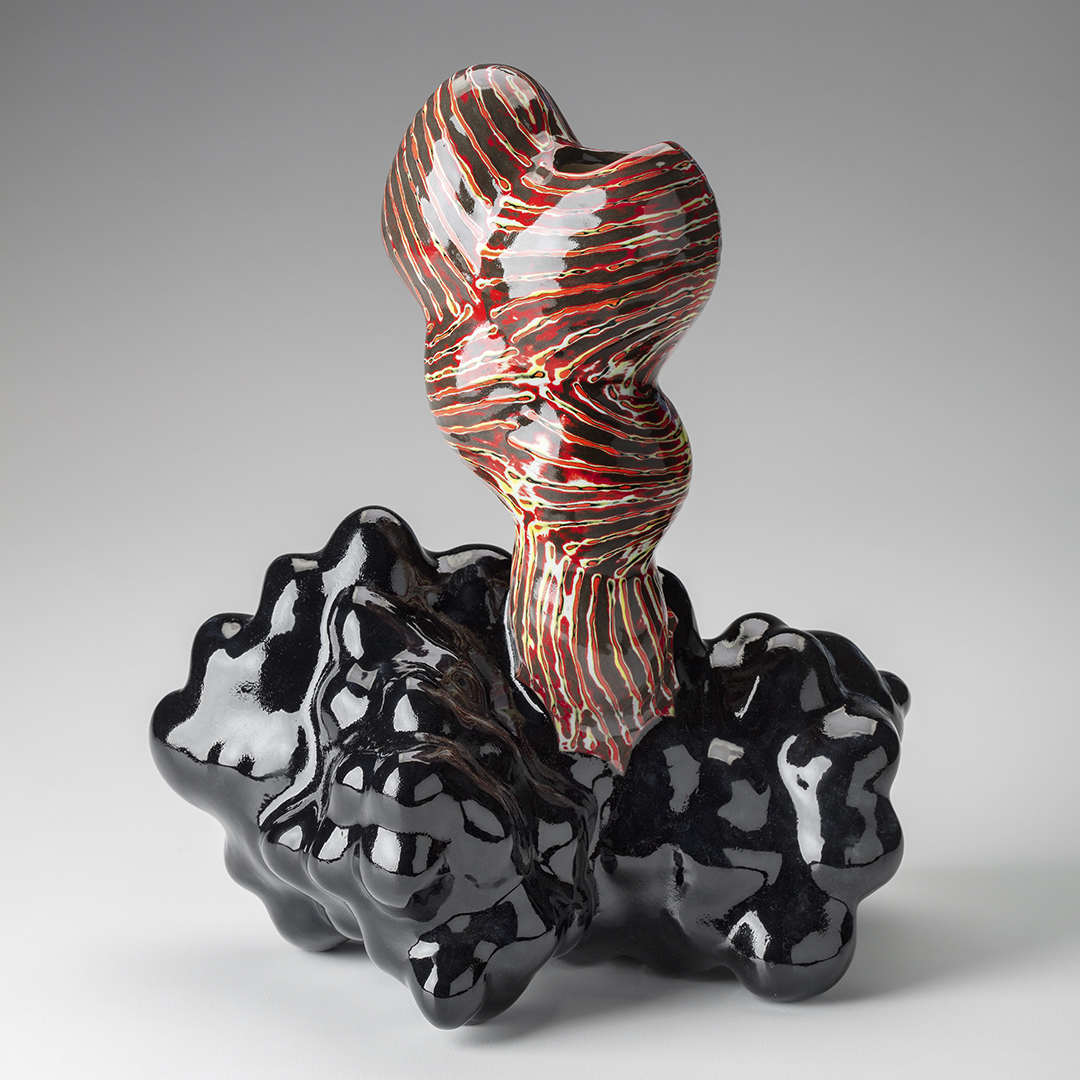 ---