19 Sep - 12 Oct
Peter Beard | New Work
Contemporary Ceramics Centre, 63 Great Russell Street, Bloomsbury London WC1B 3BF
Peter Beard makes confident forms with complex, vibrant surfaces. Working from rural Warwickshire, he follows his own exacting techniques to achieve these surface effects – using wax resist to create carefully controlled glaze patterns and grinding back many thin layers of coloured slip and clay to reveal a composite of intricate textures. There's much to explore in these varied patterns, which altogether form a cohesive style evoking the natural landscape.
Through this exhibition, featuring more than 60 works, Peter reveals new explorations in form and scale, including hollow and wavy forms and 60-centimetre-high vessels, as well as a prize-awarded work from Oldenburg International Ceramics Fair.
Don't miss the chance to browse this multidimensional show, and join Contemporary Ceramics at the preview (Wednesday 18 September, 6–8pm) to take a first look.
Image courtesy of the artist.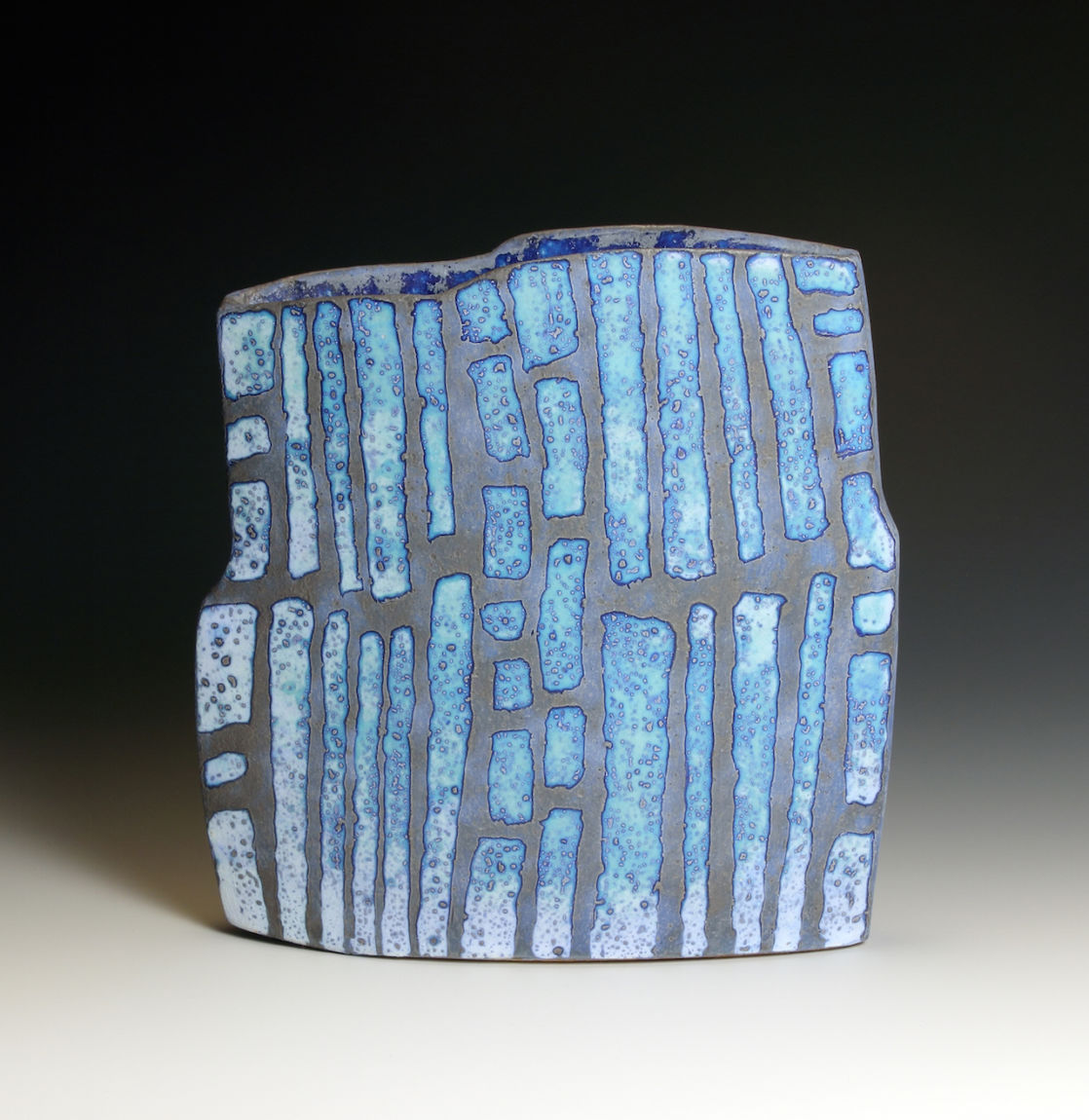 ---