16 Jan - 8 Feb
Sophie Cook: Multiplicity
Contemporary Ceramics, 63 Great Russell Street, London WC1B 3BF
Join Contemporary Ceramics in welcoming Sophie Cook for an exciting first exhibition of the gallery's year, presenting more than 90 recent works and celebrating the visual impact of Cook's ceramics when arranged in multiples.
Working in clay for more than 20 years and much loved in the worlds of ceramics and interiors, Sophie Cook creates delicate porcelain vessels that marry the elements of colour and form.
Throwing her forms in porcelain is highly skilful work, and the Suffolk-based ceramist creates just four pieces a day which are then refined, fired and glazed. Over the years she has developed bottle, pod and teardrop forms, which her clients admire for their soft, sculptural outlines. These works are glazed in bright aquas, citrusy hues, subtle neutrals and rich earth tones, all developed by the artist herself.
You're invited to take a first look at the collection at the exhibition preview, on 15 January from 6–8pm at the gallery. The preview is free and open to the public.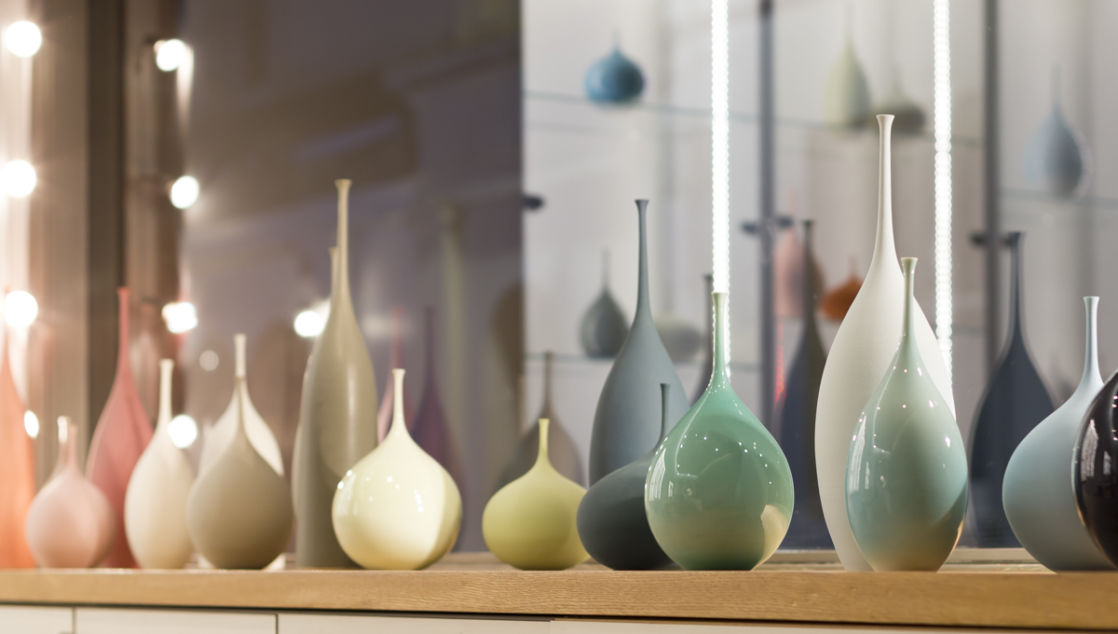 ---