29 Jul - 13 Aug
Southern Ceramic Group annual Exhibition
Bishop's Kitchen, Chichester Cathedral Po19 1px
Bishop's Kitchen in Chichester Cathedral, 29th July until 13th August.
All over the south of England, in tiny villages, town centres and seaside cottages, artists from the Southern Ceramic Group are getting ready for the highlight of the year, their exhibition at Bishop's Kitchen at Chichester Cathedral. They are busy wedging clay, throwing pots and experimenting with glazes to come up with something unique and original.
They will come together for two weeks in August, (29th July – 13th August), to show the world their latest creations. The work will be as varied as they are, from functional tableware to abstract sculptures. This is the place to find that special gift with sixty potters and over 600 pieces to view and buy.
For more information visit southernceramicgroup.org.uk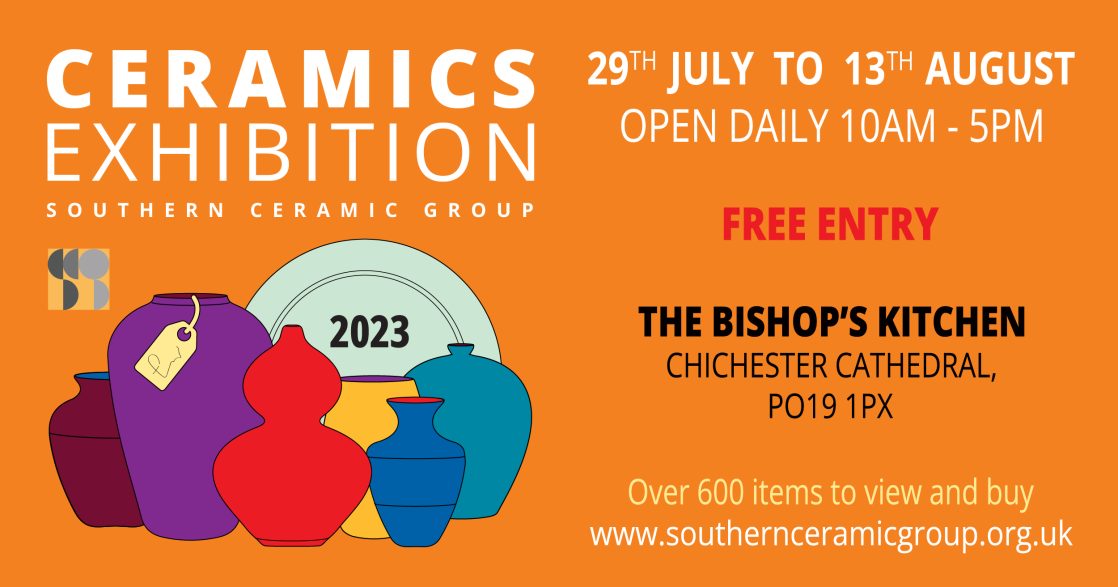 ---