27 Mar - 27 Mar
State of Clay Workshop @ Urban Makers
Old Spitalfields Market, Mezzanine Level, London, E1 6AA.
In collaboration with Urban Makers at Old Spitalfields Market, State of Clay have been selected to hold a two hour pottery workshop in the morning 11am-1pm and an afternoon session 2-4pm. As a special 'thanks' on Mothers Day, the workshop will cost £50 pp rather than the usual £60. Participants will have the opportunity to experience a specialist session throwing miniature porcelain ceramic works on a small wheel, decorated with a range of coloured slips.
On average each maker produces 3-6 miniature works.
Pieces will be finished by hand with your initials and fired twice with a transparent glaze to high stoneware 1260C temperature in an electric kiln after the event (items will be posted to participants once finished, on average takes two weeks to complete, with UK postage included only). This second high firing makes items capable of holding water, food safe and frost proof for outside use. If the items are thrown thinly, it also allows light to shine through.
Please book in advance as spaces are limited to 10 places per session. The workshop space has a lovely view over looking the hustle and bustle of the market and is accessible via a lift, directly below the Mezzanine level.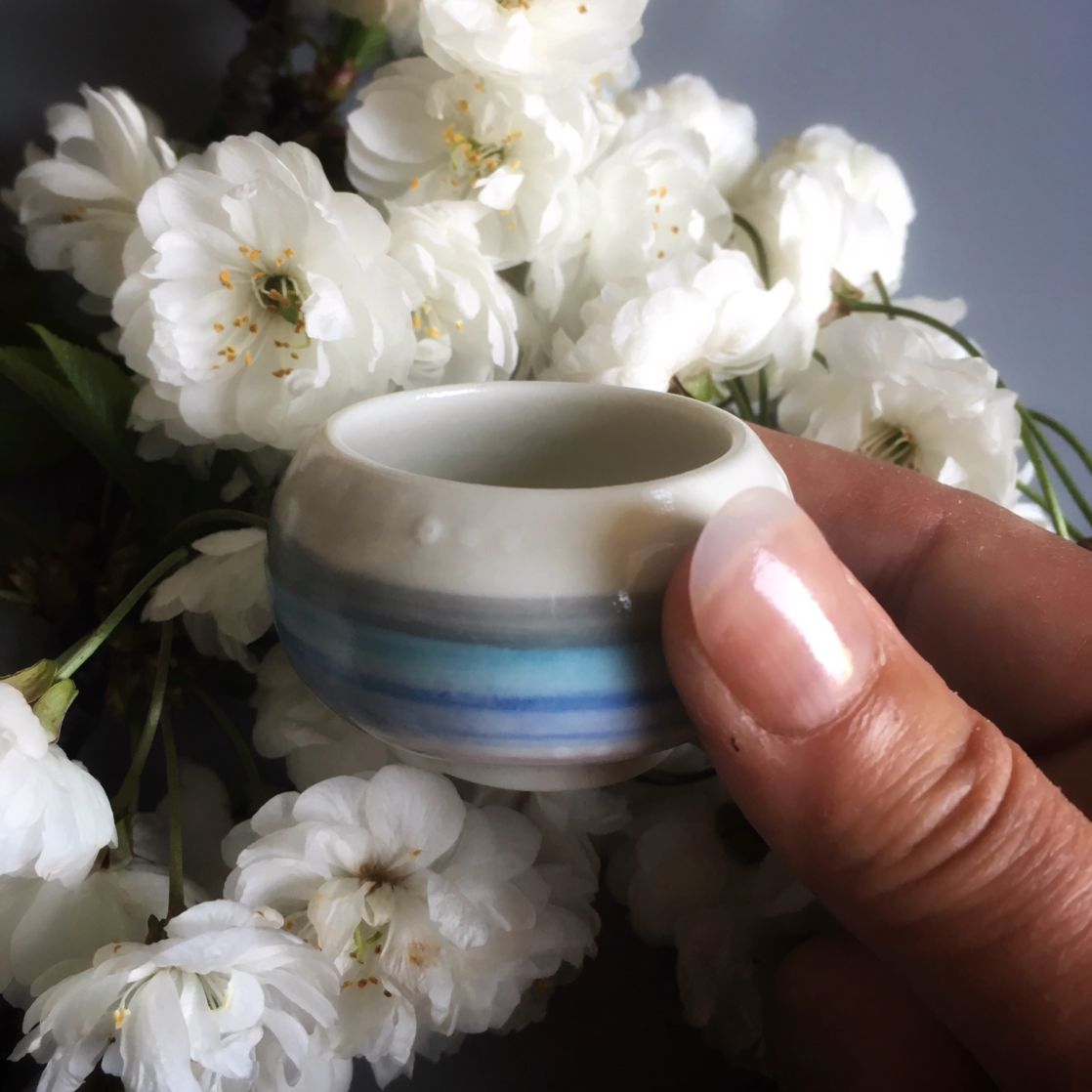 ---