17 Mar - 18 Apr
THE LIGHT OF LUSTRE – SOLO EXHIBITION BY JOHANNES NAGEL
Taste Contemporary Gallery, Rue Abraham Constantin 6, 1206 Geneva, Switzerland
Taste Contemporary is proud to present The Light of Lustre - a solo exhibition of work by German artist, Johannes Nagel.
Frequently described as intensely sculptural, visually arresting and powerful, the subject of Nagel's work is the improvised and provisional. Works are finished in that the porcelain is painted (glazed) and fired. Most are somehow vessels or pots, at times constructive composing, at times wilful destruction, sometimes vases, sometimes fragments or alienated objects. Their purpose is not, as the artist has stated 'to achieve the perfection of the ultimate expression, but to verbalize a concept of the evolution of things.'
This new body of 13 works includes a number of pieces from the Stegreif series. A German word meaning 'improvisation', it seems a fitting name for these instinctive creations.
The Light of Lustre can be seen at the Taste Contemporary gallery at Rue Abraham Constantin 6, Geneva from 17th March to 18th April 2021. For more details visit: https://www.tastecontemporary.com/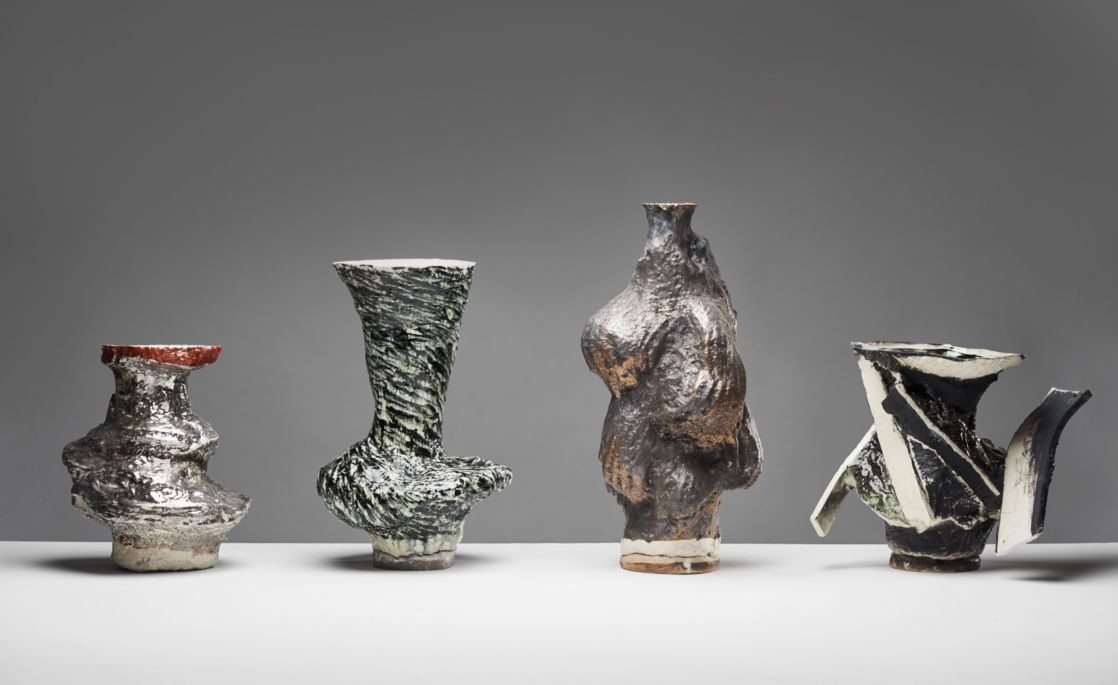 ---