24 Oct - 29 Oct
Totnes Potters Inaugural Exhibition Birdwood House Gallery 24-29 October 2022
Birdwood House, Fore Street, Totnes.
Current unprecedented challenges faced locally and globally drive the practice of our group of local potters and ceramicists, whose work will be exhibited at our first joint exhibition at the Birdwood House Gallery, Totnes, 23 -29 October 2022.
The exhibition will include current work by our 12 members and reflect our collective and individual interpretation of the theme 'Centering'. Throwing and hand building with clay offers a rare opportunity for mindful contemplation.
Totnes Potters was established by our small group of friends in 2020 and includes potters, ceramic artists, sculptors and teachers living and working in and around Totnes. As individuals without shared premises, individual group members follow their own varied creative paths, some in their own studios and others at kitchen tables; but our passion for clay, creative collaboration and mutual support is strong.
Our group includes skilled practitioners with many years of experience between us. One of our members is pursuing an MA in ceramics, several are professional potters, actively selling, collaborating, teaching and exhibiting and all our members continue to develop their practice.
We aim to share knowledge and skills between our members and with others in order to keep the ancient craft of pottery alive, to inspire those in contact with our work and to spread enthusiasm for the quiet purity of the making process in its many forms as a counter-balance at a time of enormous uncertainty.
We reached out to each other through our shared love of clay at the start of the first lockdown in 2020, not with any purpose in mind or idea about where it would lead us but just for mutual support in our creative practice. We could not have imagined then the extent to which this has grown to provide us with a strong platform and collective voice to share our passion for clay, inspiring others to explore and take comfort in its humble yet infinite possibilities.
The inaugural exhibition of Totnes Potters will be open daily 10am – 5pm Monday 24 to Saturday 29 October at the Birdwood House Gallery, 48 High Street, Totnes, TQ9 5SQ. Different members of our group will be there each day and we would love to see you and chat about our work, spread the joy of creativity and hopefully inspire all!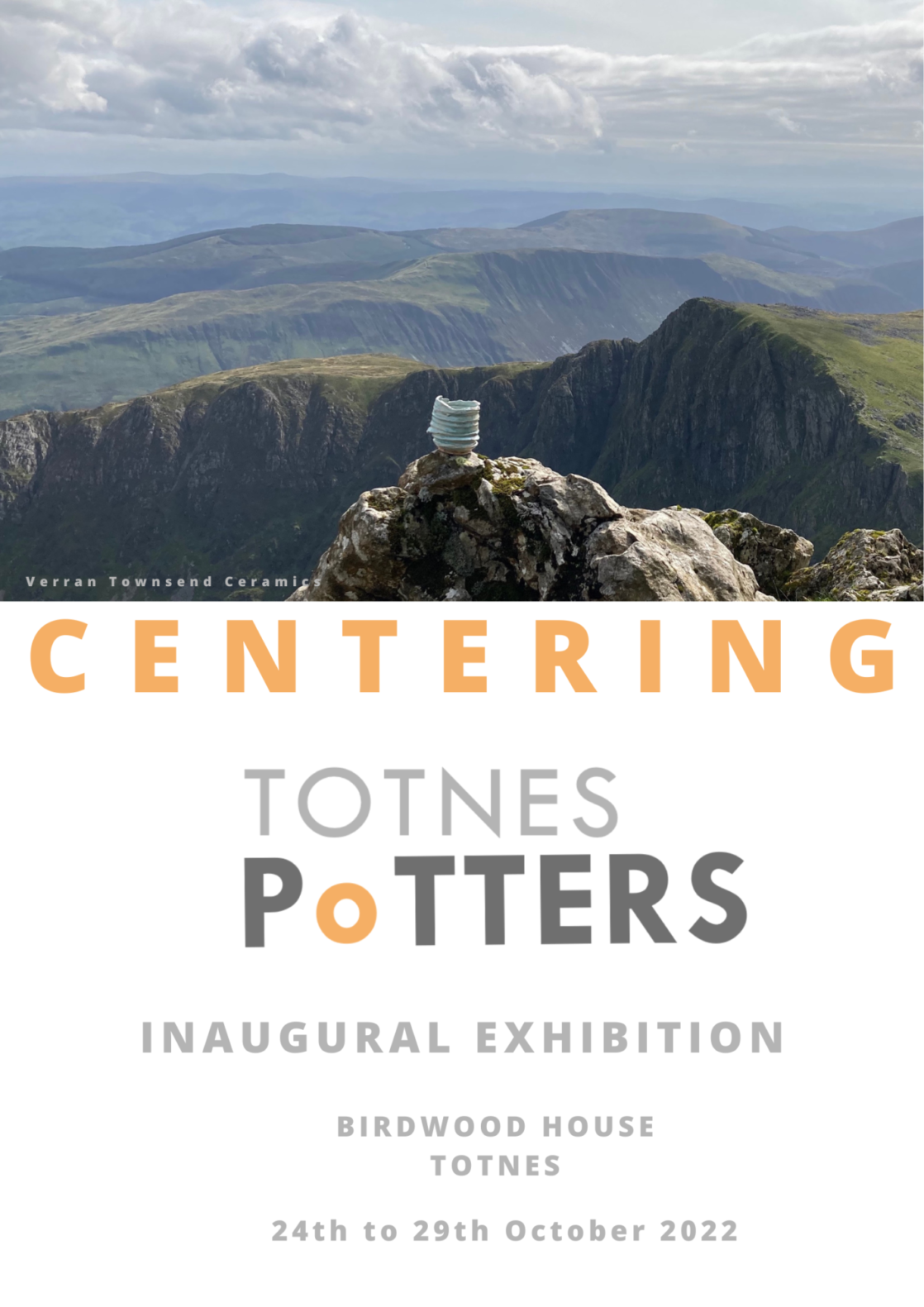 ---