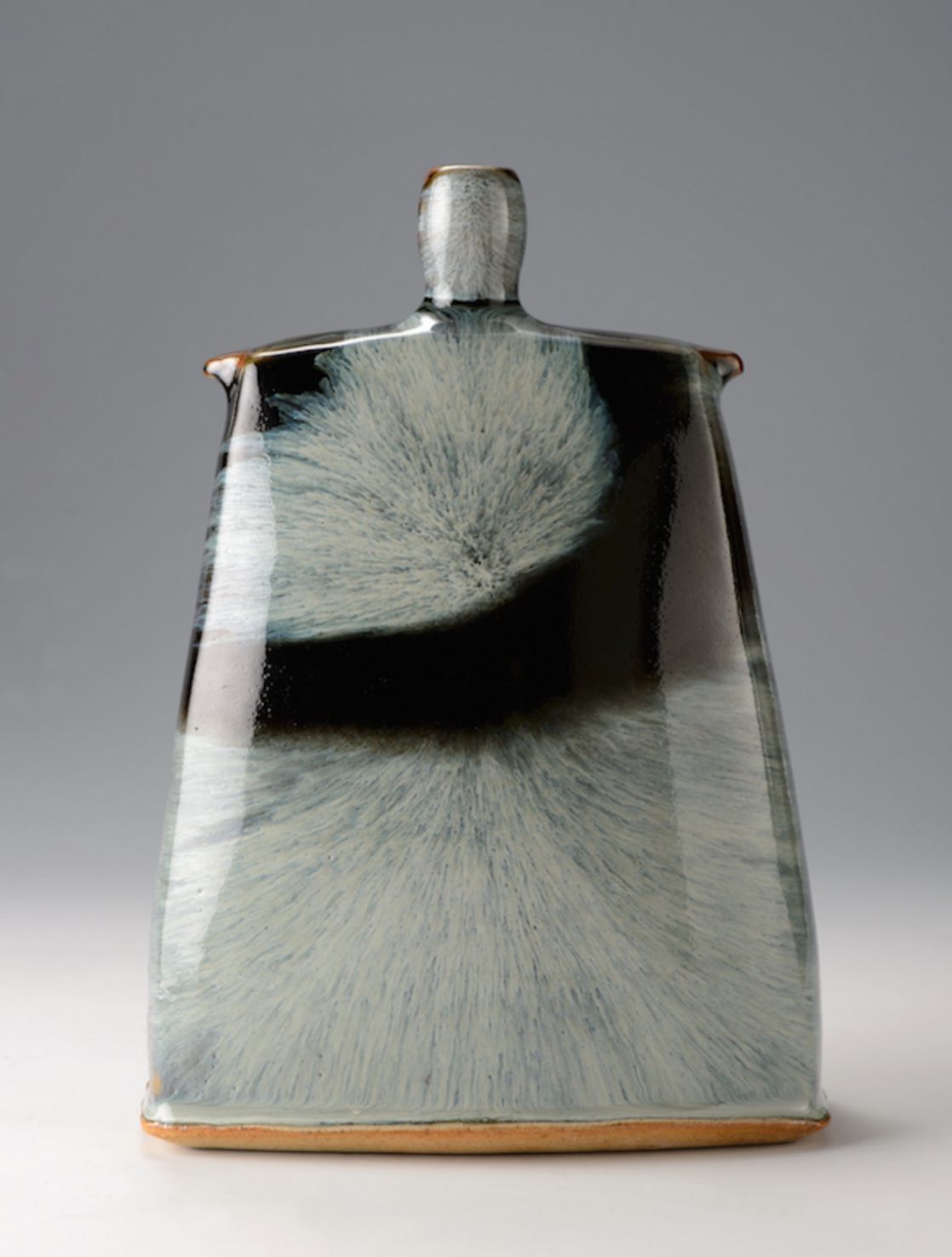 James Hake, thrown and altered rectangular vase with nuka and tenmoku glazes. Photo: Jonathan Lynch Photography
I often wonder how it is that I became a potter. No one in my family has any connection to the arts – much less to ceramics – but I simply found something I loved doing and kept going. The slightly unnerving feeling of isolation I experience in my making has made me look outwards towards others for inspiration. I'm sure this isn't a unique experience, no matter what your background.
When I tried throwing for the first time at university, I became obsessed by the technique. My tutor, probably trying to broaden my horizons, encouraged me to visit The Japanese Craft Tradition: Kokten Korgei, a 2001 exhibition at the Blackwell Arts and Crafts House in my native Cumbria. It featured potters such as Shōji Hamada and his British counterpart Bernard Leach, and was my first encounter with Japanese ceramics – it immediately struck a chord. English potter Edward Hughes (1953–2006) was also included in the exhibition, and from this first encounter he has remained a constant touchstone for me.
In a way, the influence of Hughes' pots on me is easy to define.When you see something you find beautiful there is a simple emotional connection – a feeling.
Because Hughes spent much of his early career in Japan, his ceramics are not as widely known in Britain as they deserve to be. After studying at Winchcombe Pottery under Ray Finch, Hughes received a scholarship from the Japanese government in the late 1970s. He spent two years studying at art school in Kyoto, learning the Oriental approach to the art of pottery-making, then set up a workshop outside Kyoto with his wife Shizuko. Over the following years he enjoyed success at solo shows in Tokyo, Osaka and Kyoto, before returning to the UK in the mid-eighties to set up his studio in Cumbria.