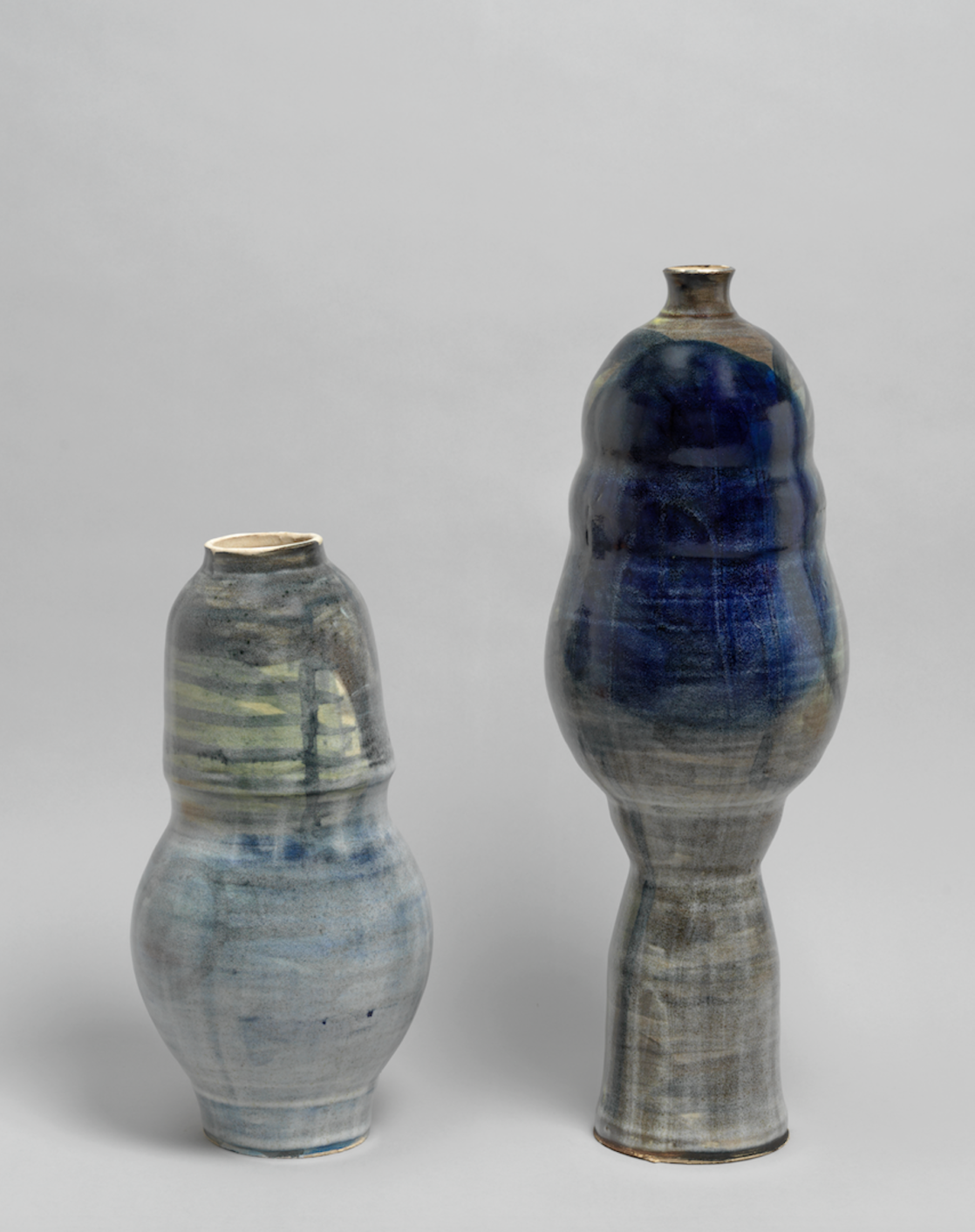 Shawanda Corbett, I'll tell you what (From: Neighbourhood Garden), 2020, Courtesy the Artist and Corvi-Mora, London. Photo: Marcus Leith.
Noha explores how pottery, especially that made by women in the Global South, has been overlooked or disparaged. Her two-legged vessels (a form she discovered had already been explored by Kakaha) are a representation of the feeling of in-betweenness she often feels given her background: two legs, two parents, two cultures, two races, combined to create something new. Responding to the legacies of Kwali she pursues her own voice while remaining rooted and connected to earlier traditions.
PERFORMATIVE CLAY
The curator's background in performance is highlighted by her selection of 'performers' interacting with clay, such as Yorkshire born artist and writer Jade Montserrat. In her film performance Clay, 2015, Montserrat uses her body in the landscape to dig and build with clay, alluding to humans being moulded from the earth as well as to her rural childhood in Yorkshire. 
Chinasa Vivian Ezugha also interacts with clay and water both on her body and on canvas. For the exhibition she alludes to her six-hour performance Uro, 2018, through photography and a new conceptual sculpture using 30kg of raw clay that became a force she both worked with and against during the performance. The exhibition will also feature Julia Phillips's film Burdened, 2018, in which a female body covered in a black body suit, walks then stomps. The torso of the figure is armless, as if the weight that is being carried is invisible. Intercut are two sequences: one, a growing pile of clay that is thrown into the frame; the other, bare feet in what seems to be an ever-deeper mound of mud.