The form is pure modernism, reflecting the cultural and artistic environment where Rie's career was already thriving. Forced to f lee Vienna in 1938, Rie was able to take just a few prized pots with her. This was one of those precious works, wrapped in her clothes in her suitcase, and it remained in her personal collection for her entire life, eventually sold in her estate sale in 1997, where it was purchased by Driscoll.
A further highlight included a historically important Bernard Leach raku slipware dish, made in Japan in 1917 with an inscription by William Blake that was successfully acquired by the Crafts Study Centre, Farnham. The estate had already arranged to donate Driscoll's extensive archive material on Leach to the Crafts Study Centre, making this a particularly special acquisition.
RECORD BREAKERS
The first of the Hans Coper lots to set a new world auction record was the famous Monumental 'Writhlington School' Pot from 1972. On moving to Frome in Somerset, Coper and his wife Jane approached a local school that had a farm unit asking if they could buy one of their goats. The school suggested that rather than selling them a kid, Coper could perhaps exchange it for a pot. Despite his work already being far more costly than the price of a goat, Coper chose to give them the largest single work he is known to have made, inscribing it to the underside 'HC To Writhlington School. Thank you for Jennea the Goat'. Following a 15-minute bidding war, this pot achieved seven times the low estimate, reaching a final price of £554,400. This was later exceeded by Coper's Monumental Ovoid Pot, that sold for a record £651,700.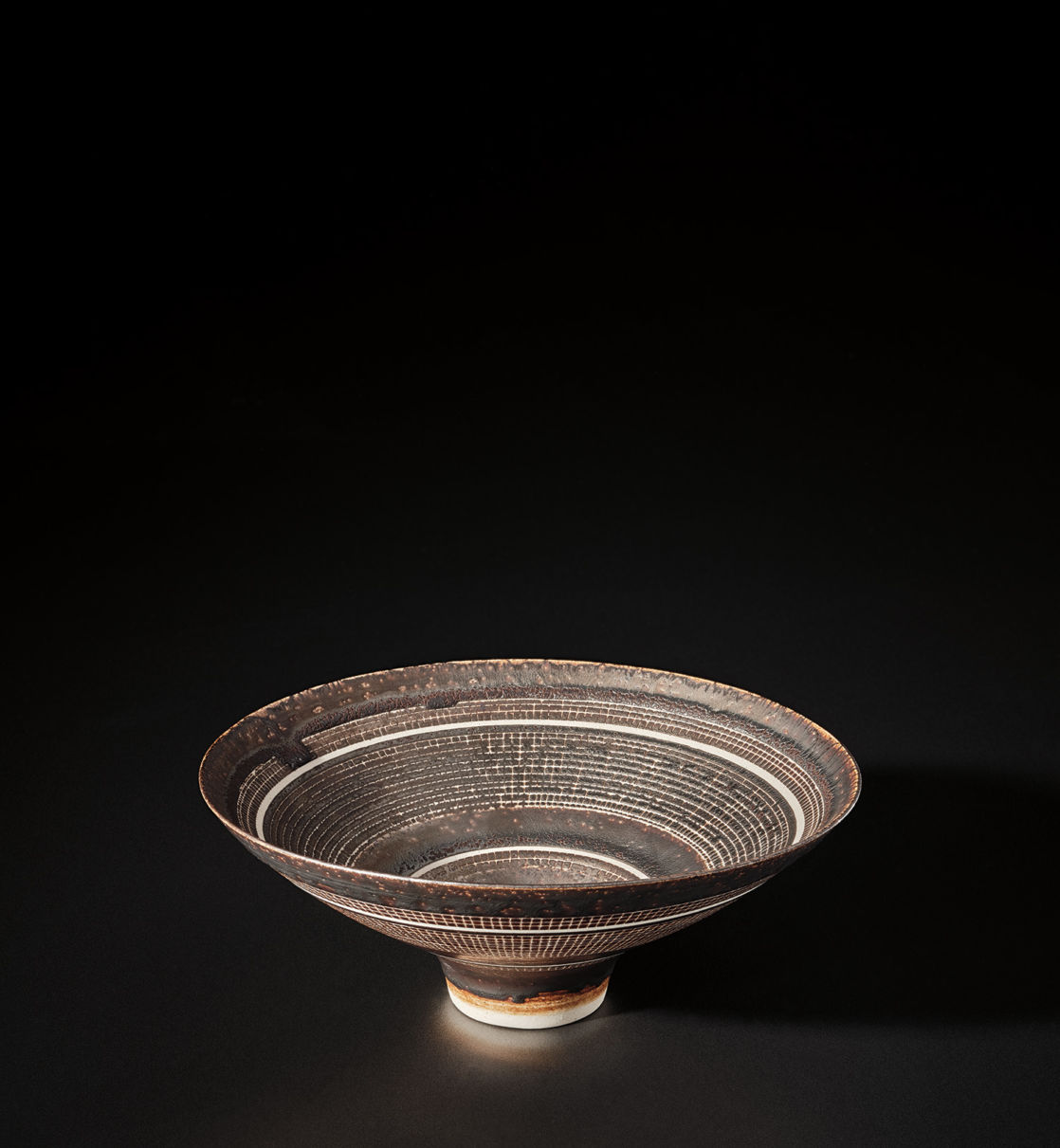 Lucie Rie, Footed bowl, circa 1960 Porcelain, managanese glaze with fine sgraffito grid design repeated inside and out. SOLD FOR £207,900