23 Sep - 30 Nov
Clink Street Ceramics presents: THE LIGHT OF THE PAST INTO THE FUTURE by Maria Alvarez Echenique
Clink Street, London, SE1 9LB
Clink Street Ceramics presents a public display of ceramics by Maria Alvarez Echenique. The display is free for all to see and is open 24hrs a day.
Maria's ceramic works explore various cultural artefacts, often mixing contrasting cultural and historical influences, references and attributes such as heritage, identity and gender.
This plays with the perceptions of the viewers by presenting artworks with unexpected and unusual combinations, where fiction and historicity collide, resulting in a cultural time warp where objects and craftmanship of the past may meet contemporary and futuristic elements, representing and exploring our links to the past, the present and the future.
For this particular display the main influences are Jomon culture Dogū (from prehistoric Japan) and Pre-Columbian figurines from Central and South America. These are the launching pad from which the artist's imagination takes flight, incorporating aspects of the natural world, and visions of the future.
Her craft techniques include throwing and and hand building, exploring the use of clay in its more primitive form, using ancient firing processes such as smoke firing to achieve specific combinations of natural colours, without the use of glazing materials.
Material qualities are intensified by the traces of the fire, utilising the elements of water, air and earth in the form of clay in all their infinite variety, producing results with earthy colours and patterns giving a unique character, form and beauty to the pieces.
The Clink Street Ceramic display space in Clink Street is one of London's only public art displays dedicated to the exhibition of pottery and ceramics. We present a programme of displays throughout the year that tell many stories of craft and making. A vertical volume which may be conceived as a public room, it is a welcoming and inclusive space that has been designed with collaboration in mind. We show our own work as well as displays by guest artists.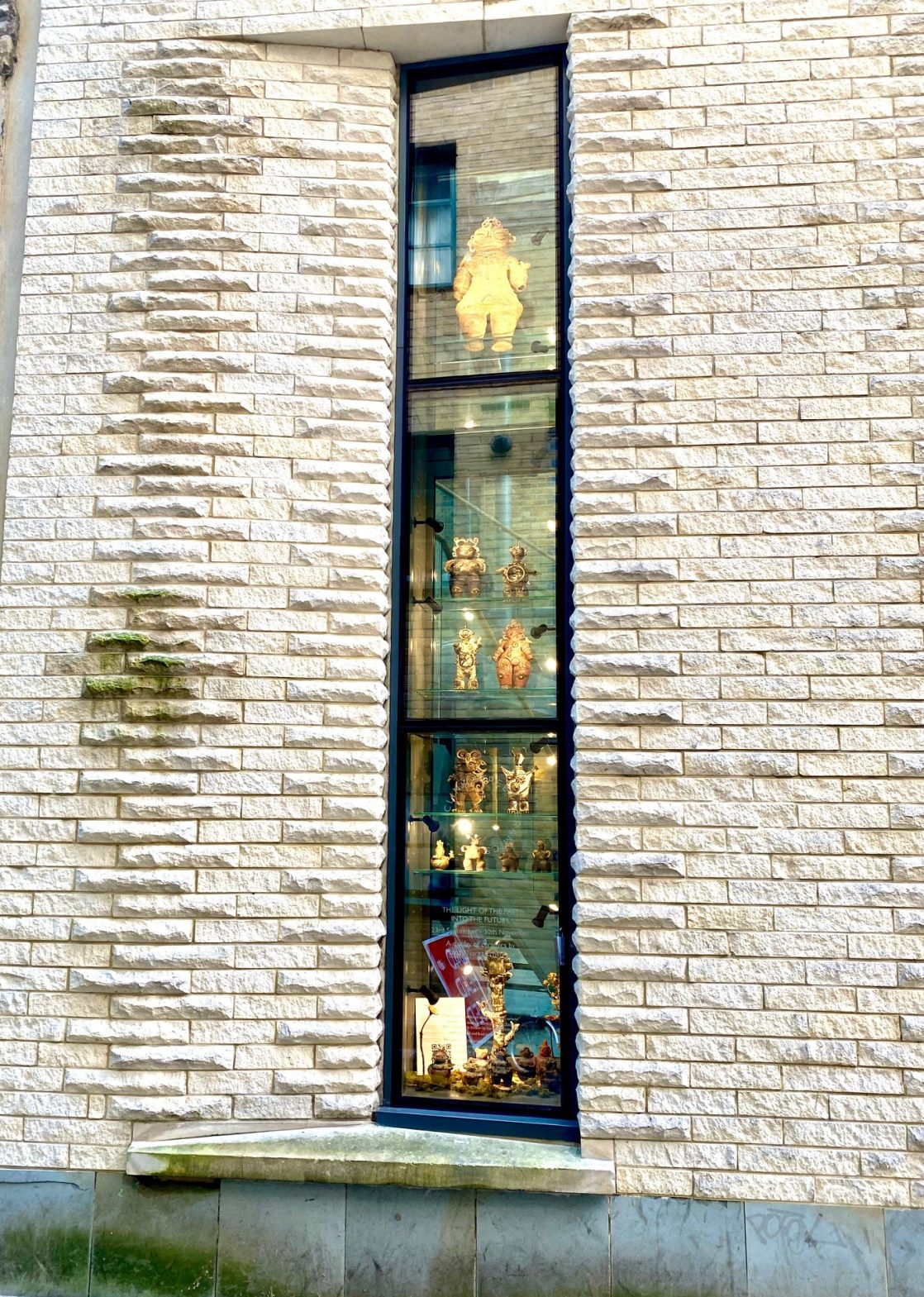 ---