23 Mar - 29 Mar
Empty Bowls New Forest and Southbourne
Lymington, Lyndhurst and Southbourne
Over 30 potters in the New Forest and Dorset are making and donating bowls to be filled with soup at 7 local independent restaurants. After enjoying soup you get to keep your bowl as a reminder of how you can make a personal difference to hunger issues in your community. Suggested donation of £15 and all cash raised goes directly to the New Forest and Southbourne Food Banks.
For more information on soup venues see our social media Instagram and Facebook @emptybowls_newforest and @emptybowls_Southbourne
Or email Jules Carpenter [email protected]
If you'd like help running your own event please do get in touch.
www.emptybowls.co.uk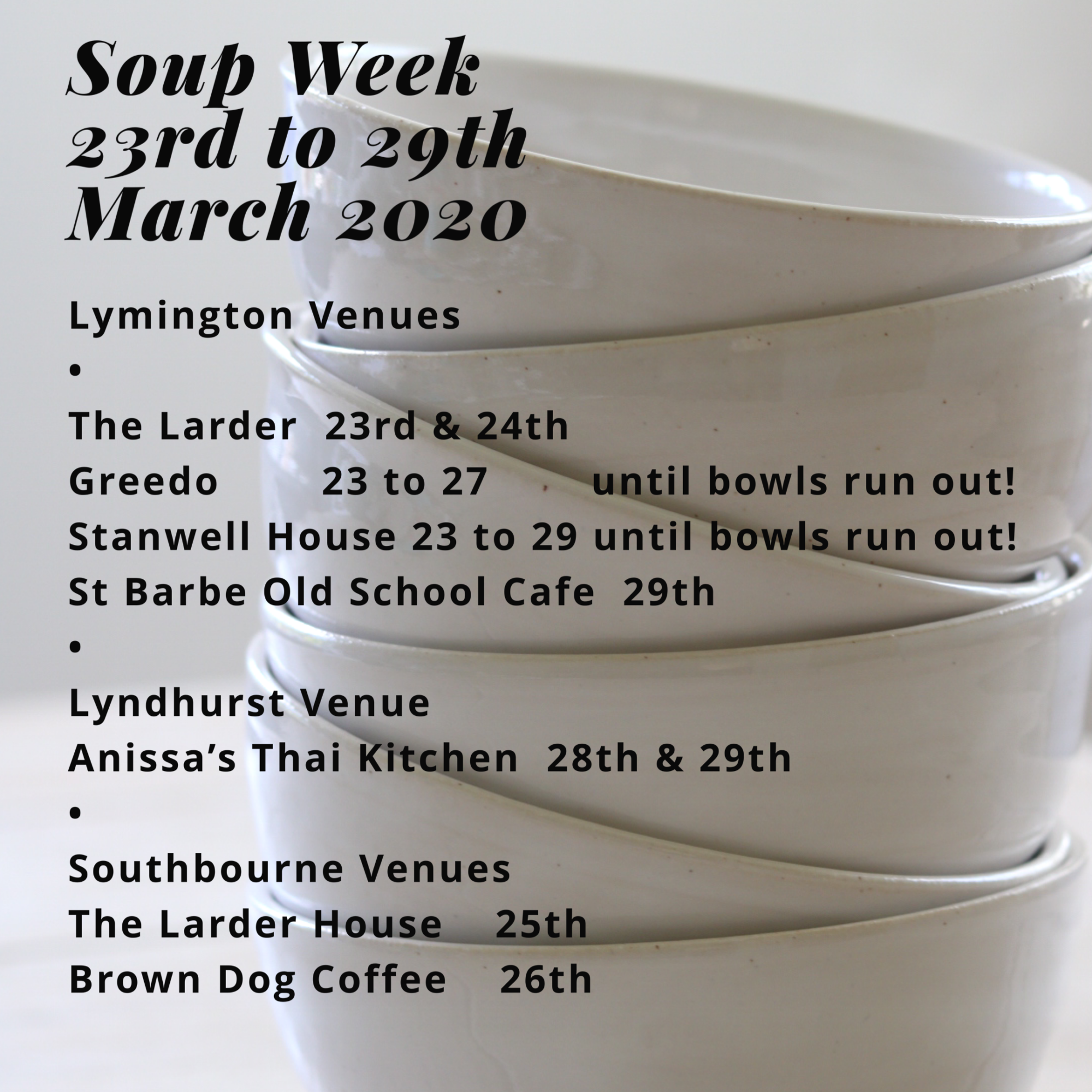 ---