26 Feb - 26 Feb
From Dolphins to Kings: French Porcelain at the Getty
Getty Center: 1200 Getty Center Drive, Los Angeles, CA 90049
From Dolphins to Kings: French Porcelain at the Getty will take place on Sunday, February 26, at 11 a.m. PST. This event is available to attend both in-person and online via Zoom. Free advance registration is required.
Join curator Jeffrey Weaver to hear about the fierce competition and technological breakthroughs that led to the production of porcelain in France during the 1700s. From a diminutive dolphin-shaped egg cup produced at Chantilly north of Paris to a set of elaborately decorated vases made for Louis XVI at the royal manufactory at Sèvres, Weaver reveals the remarkable artistic collaborations involved in creating works that rank among the highest achievements of the medium in Europe.
Before the lecture, in-person attendees should join us in the Museum Lecture Hall lobby for coffee and conversation from 10:00–11:00 a.m.
Complements the exhibition Porcelain from Versailles: Vases for a King and Queen.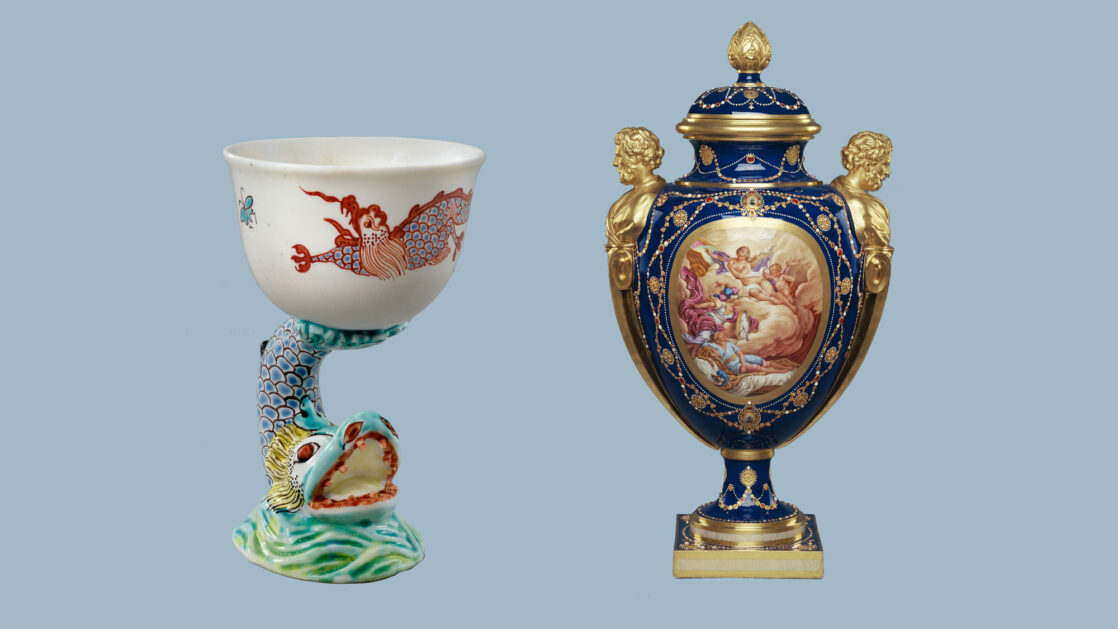 ---