13 Feb - 7 Mar
Line & Form: Emily Myers, Anna Silverton & Ali Tomlin
Contemporary Ceramics, 63 Great Russell Street, London WC1B 3BF
This elegant group show at Contemporary Ceramics features three women makers whose work explores the integration of form and surface.
Emily Myers combines well-proportioned forms with meticulous sculptural finishes. Her works are thrown in red stoneware and then altered and carved by steady hand, creating highly organised and twisting facets that impart a visual lightness.
Anna Silverton's wheel-thrown porcelain vases and bowls reveal her continual pursuit for new combinations of intriguing form. She gradually pushes and evolves these shapes over time, pairing subtly surprising profiles with tactile glazes that accentuate their contours.
Ali Tomlin creates clean forms enlivened by expressive marks. She takes an individual approach to making each piece, throwing simple silhouettes on the wheel while contemplating their corresponding surfaces.
Join Contemporary Ceramics in exploring how three accomplished artists pursue similar concepts to creatively different ends. You're invited to take a first look at the exhibition at the preview evening, on Wednesday 12 February from 6–8pm at the gallery, which is free and open to the public.
Pictured work by Ali Tomlin; image taken by the artist.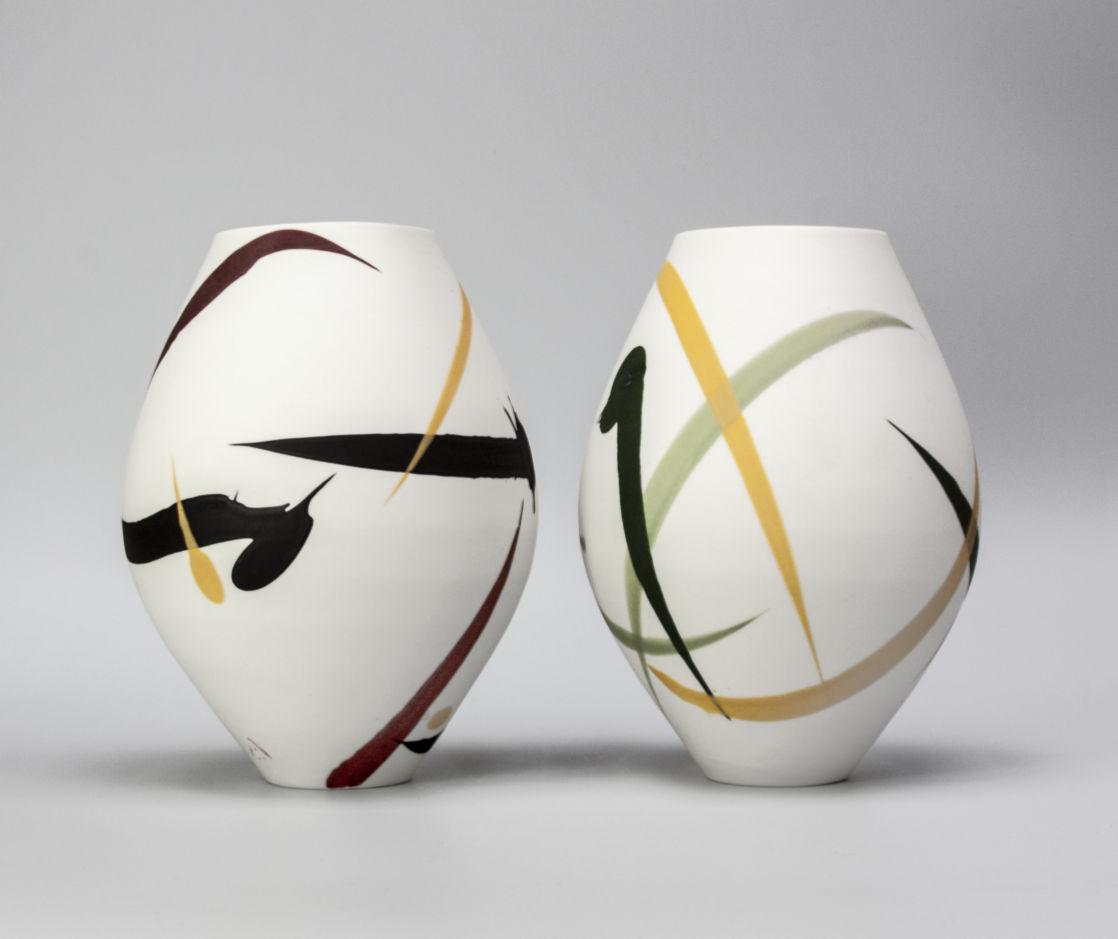 ---