14 Feb - 14 Feb
Meet the Kasama Potters
Unit 2.2., Islington Square, 116 Upper Street, London N1 1AB
This February at Islington Square will offer the chance to meet and see work by leading members of Kasama's ceramic community. For the first time since the beginning of the Kasama Potters project in 2020, which showcases a ceramic town in Japan, nine leading participants will travel to the UK.
At an event on 14 February, the potters will present and be available to discuss their work. The event will include too a demonstration of the icchin technique of dripper applied ceramic surface decoration.
Nine potters from Kasama will feature: Hiroshi Kikuchi, Hiroshi Otsu, Hiroyuki Onuki, Ken Shoji, Kenji Tayama, Koji Masubuchi, Takahiro Manome and Tatsushi Nemoto.
Each will present a collection of drinkware as a representative selection of their work, which will be available to purchase on the day.
To inaugurate the event, the ceramicist Tatsushi Nemoto will create original food designs with a dripper of the type he uses to apply liquified clay (slip) to the surface of his work. This will be an opportunity to see - and eat - the icchin ceramic technique used in Kasama. Hiroshi Onuki, who uses calligraphy techniques in his work, will participate with his own edible demonstration.
The event will take place at the pop up venue in Islington Square created to display work from Kasama, which for a limited time offers a unique opportunity to encounter ceramics from one Japan's most creative pottery settlements.
The nine potters will visit London and Stoke-and-Trent to deepen the exchange that the Kasama Potters project has begun.
Meet the Kasama Potters
14 February, 6-8pm at Islington Square, Unit 2.2.
116 Upper Street, London N1 1AB
www.kasamapotters.com
@kasamapotters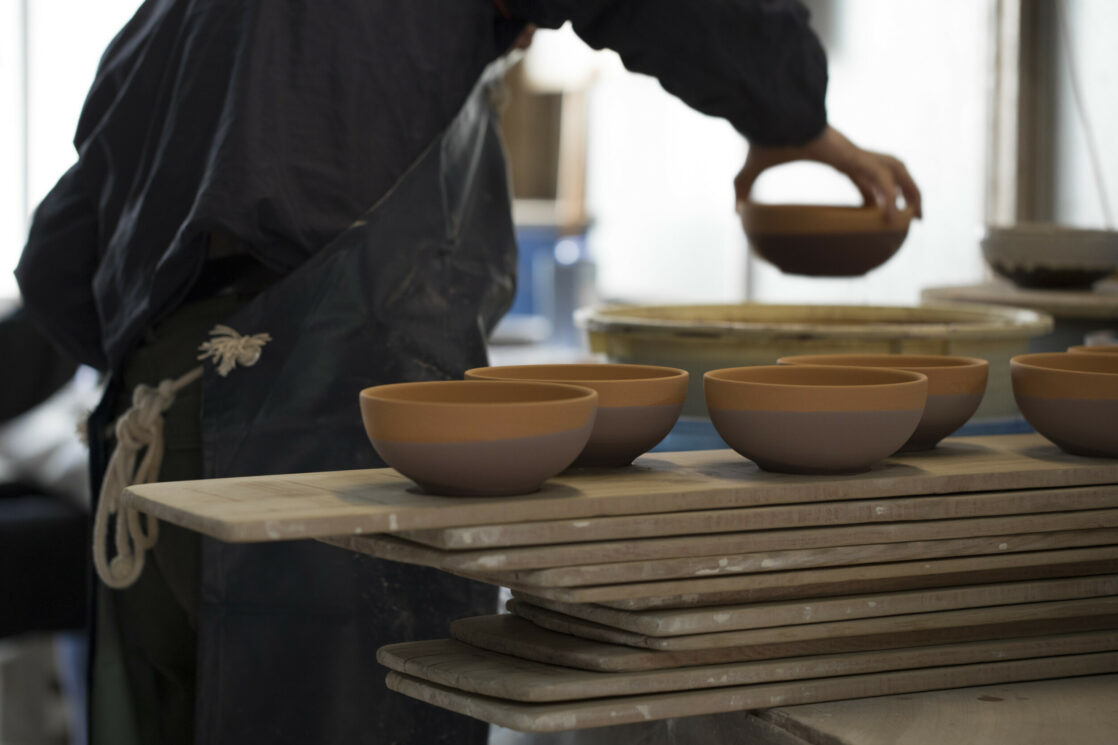 ---