17 Apr - 28 Apr
Monochrome: Interpretations in Clay
One Paved Court, 1Paved Court Richmond TW9 1LZ
London Potters is delighted to present Monochrome, an exhibition of new ceramic works by three selected members.
Bridget Macklin has made work using clays found in local areas: mud from the Thames at Chiswick, Richmond and Battersea; clay sourced from Richmond Park; material from a building site in Thames Ditton. The minerals within the found materials colour the porcelain whilst drawings, maps and hand-written notes, incorporated  inside her vessels, hint at a place or time of significance.
In contrast, Camilla Webb Carter has created modular slip-cast wall installations comprised of three-dimensional ceramic shapes inspired by her studies of geometric patterns and optical illusions. Camilla aims to portray an impression of depth, perspective and contrast.  The organic fluidity in her marbled slip-cast surfaces forms an appealing juxtaposition to the straight angular geometric shapes. 
Desa Philippi's wall sculptures are inspired by the ever-changing play of light and reflections of graffiti on Regent's Canal in London. They are assembled from individual porcelain elements, each thrown on the potter's wheel and altered to create fluid assemblages reminiscent of the swirling motion of water.
The makers will be hosting an In Conversation session on the 27th, from 2-4pm, when visitors can find out more about the artists' materials, processes and inspiration.
Monochrome runs from 17-28 April 12 noon -5pm. Closed Easter Sunday/Monday.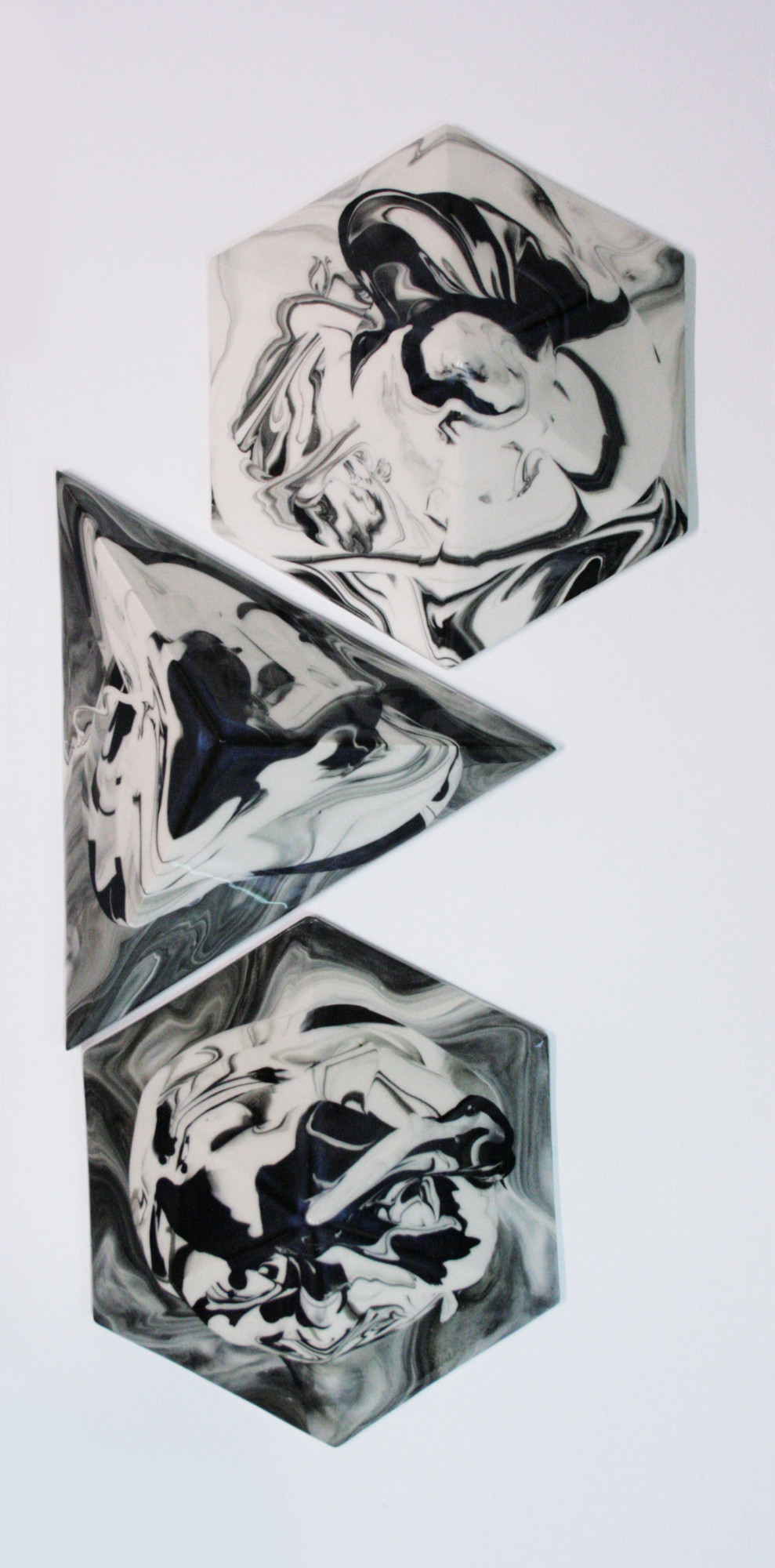 ---